Browse by Genre
Featured Books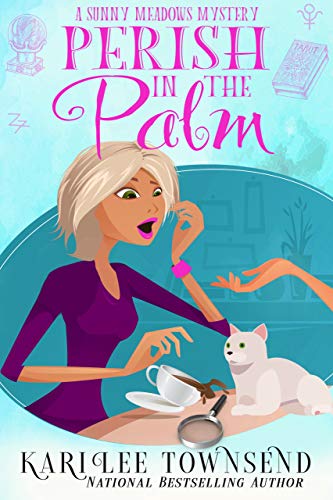 Sunny's life is finally on track. Her fortune-telling business in the quaint town of Divinity, New York is running smoothly, her parents have finally stopped interfering, and her boyfriend Detective Mitch Stone has moved in with her. But then her life derails, leaving the palm of her hand empty and her dreams just out of reach.
More info →

If you love page-turning medieval romance, Once Upon a Knight is your cup of mead!Enjoy three beloved Medieval tales--never before boxed together--by New York Times Bestselling Author Tanya Anne Crosby. A prodigal son finds his fate with King Stephen's favorite illegitimate daughter, Henry's blue-...
More info →

"If you like Janet Evanovich and Mary Janice Davidson you will LOVE Cynthia St. Aubin!" -Savvy Reader, Reviewer
Someone is killing werewolves. At least, that's the way Vincent Van Gogh tells it when he shows up at Mark Abernathy's art gallery seeking protection. For gallery assistant and art history addict Hanna Harvey, meeting Van Gogh is a dream come true—until death follows the troubled artist to town and Hanna becomes the murderer's next target.
More info →