She does not believe in ghosts…
Kiley's made a name for herself with her column debunking new-age fortune tellers, mediums, and psychics. Her small New Englandish town is known for its hauntings, so the charlatans abound. Her nemesis eludes her…Jack McCain is the one she's never been able to trip up. He's the smoothest con of them all with his good looks, quick wit, natural charm. She even enjoys the game they're playing, her trying to trick him, him always a step ahead of her. They've become best enemies.
But something's wrong…
More info →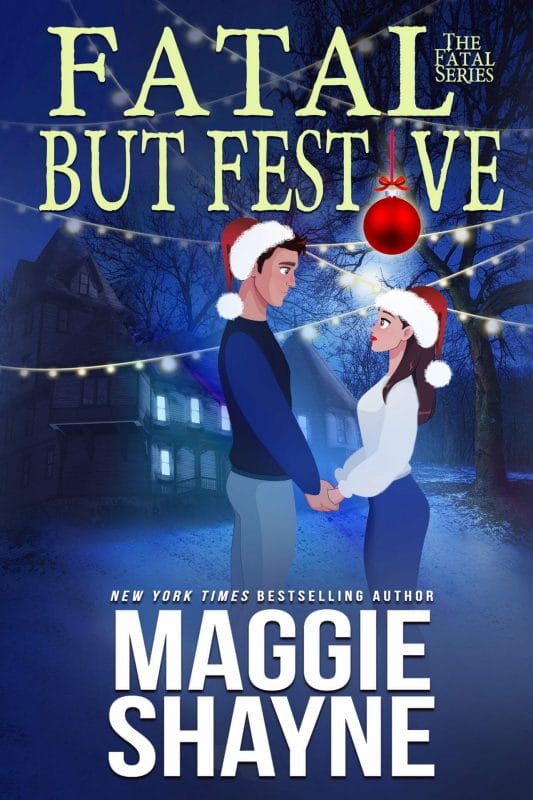 A hilarious, blood-chilling, romantic holiday-mystery!
Her house is no longer a crime-scene…
Now that all the bodies have been removed from her basement, the crime solved, and the ghosts helped to the other side, Kiley can finally settle into her Gothic fixer-upper.
But she misses her nemesis-turned-lover…
More info →
Rom-Com Ghost Mysteries by Award-Winning Author Maggie Shayne
Johnny's would-be girlfriend has called it quits, his newfound grandfather has pulled a vanishing act, and his odd connection to the dying has mutated into something else altogether, something he doesn't understand. Suffice to say, he was already having a lousy week when a kid came tearing out of the woods like the devil was chasing him and right into the path of his truck.
More info →