OHB & GWP Publishing Schedule
Release Date: My Highland Warrior by Miriam Minger (N)

January 19, 2021

Release Day: The Would-Be Witch by Rita Boucher

January 26, 2021

Release Date: Dancing With Danger by Kerrigan Byrne (N)

February 9, 2021

Release Day: An Angel at the Highland Court Celeste Barclay

February 16, 2021

Release Day: The Devil's Due by Rita Boucher

February 23, 2021

Release Day: Highland Raider by Amy Jarecki (N)

March 9, 2021

Release Day: Scarlet Blade by Celeste Barclay (N)

March 23, 2021

Release Day: Lord of Illusions by Rita Boucher

March 30, 2021

Release Day: Saving Galahad by Kimberly Cates (N)

April 20, 2021

Release Day: A Misbegotten Match by Rita Boucher

April 27, 2021

Release Date: Tempting Fate by Kerrigan Byrne (N)

May 11, 2021

Release Day: The Scandalous Schoolmistress by Rita Boucher

May 18, 2021

Release Date: My Highland Protector by Miriam Minger (N)

May 25, 2021

Release Day: The Poet and the Paragon by Rita Boucher

June 22, 2021

Release Day: Highland Beast by Amy Jarecki (N)

June 29, 2021

Release Day: Defenseless by Amy Jarecki

August 31, 2021

Release Date: The Cornish Princess by Tanya Anne Crosby

October 28, 2021

Release Date: My Highland Captor by Miriam Minger

November 30, 2021
Featured Books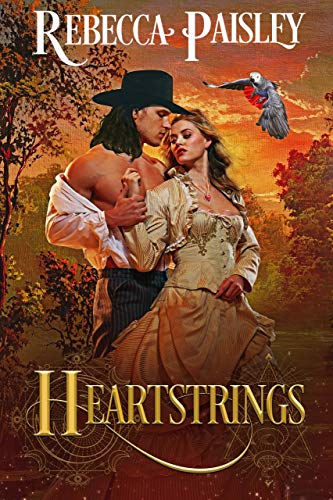 WANTED: TALL, DARK-HAIRED, BLUE-EYED MAN TO SIRE GENIUS CHILD. PRIZE: $100 IN GOLD
When bluestocking bookworm Theodosia Worth resolves to bear a baby for her childless sister, she decides an advertisement is the most practical way to find a father. Leaving behind the comforts of Boston, she travels west in the hope of striking a business-only arrangement with a likely candidate.
Hired gun Roman Montana gallops into the dusty Texas town on his silver steed, not knowing he's been hired to guard the luscious body of a golden-haired, whiskey-eyed beauty with plenty of "book smarts" but without a lick of common sense. Roman is forced to protect the infuriating woman—and her infernal parrot—from the lechers who respond to her ad.
Roman may not be a genius but he's smart enough to realize he's the only true candidate for the job of the "stud" who can make all of Theodosia's dreams come true. By proving he's up to the task, he just might earn a prize more precious than gold—Theodosia's heart.
Winner of the Affaire de Coeur Reviewers Choice Award for "Best Historical Romance"
More info →

After saving Robert the Bruce's life, Cameron Campbell finds himself rewarded with an enemy's castle. His first act as laird is to release the wretched prisoners in the dungeon, one of them no youth but a flame-haired beauty on the brink of death. Alas, though Cameron is no stranger to war, he's nonetheless a stranger to women. Still, he vows to do his best to nurse Aislinn back to health. Although if he thought her helpless, he couldn't be more wrong. Fierce and loyal to her kin, Aislinn insists upon setting out to find her father and brother, both having come from Ireland to fight for King Robert. Despite that Cameron believes them executed by now, and against his better judgment, he joins her on a dangerous quest to discover her family's fate, never expecting to lose his heart along the way.
More info →