Surrender the Stars (Rakes & Rebels: The Raveneau Family Book 5)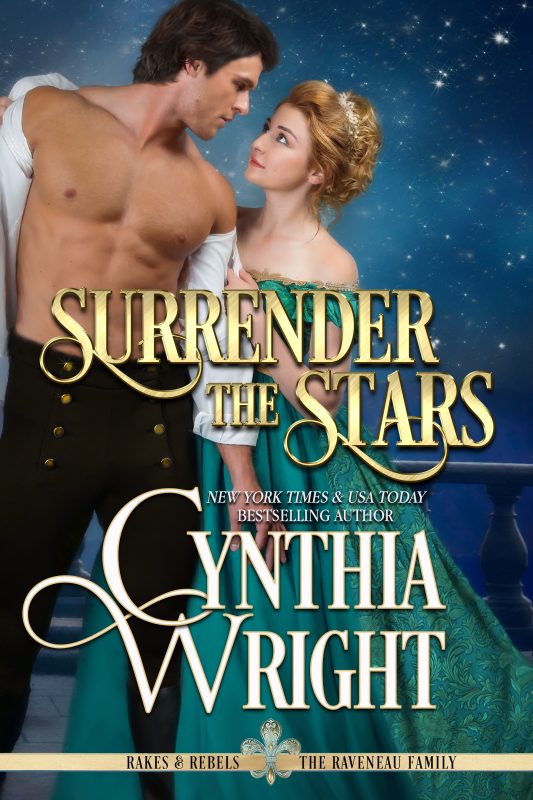 An irresistible rogue, a Regency bluestocking, and a dangerous masquerade...
When renegade Irishman Ryan Coleraine is persuaded to accompany the adventurous Raveneau family to Regency London, to spy for America during the War of 1812, he soon discovers that he must not only pretend to be their son…but also a fashionable dandy.
Meanwhile, Lindsay Raveneau, a lovely and independent bluestocking, finds herself with a "brother" who challenges and arouses her in the most unsettling ways...
Order Now!