Brighter than Gold (Rogues Go West Book 1)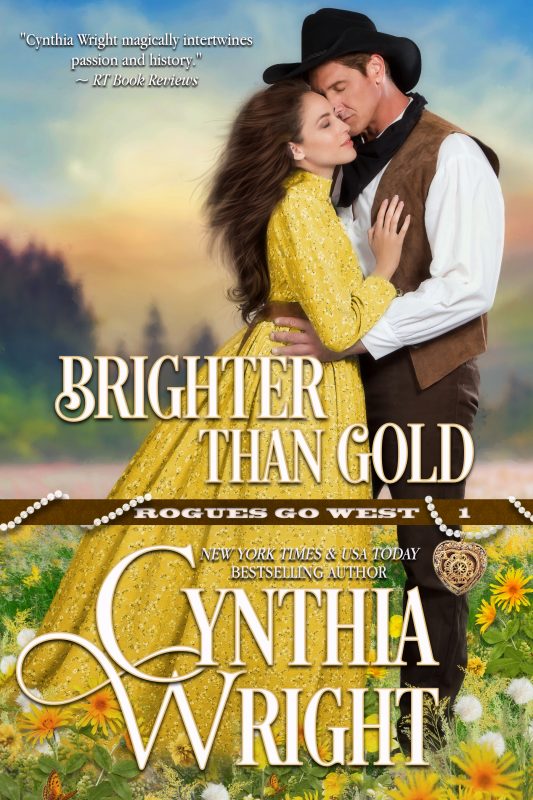 "An irresistible & steamy disguise and deception romance!" ~ Kathe Robin, RT Book Reviews
In 1864 Columbia, California, the gold rush ended long ago, but spirited Katie MacKenzie yearns for real adventure. By day, she helps run her father's saloon, then eagerly turns to her true passion: writing articles for the local newspaper about the Griffin, a Robin Hood-style highwayman who robs the unscrupulous mine owners and gives back to the townspeople.
Everything changes one summer day when roguish Jack Adams, a stranger with a dark secret, rides into the sleepy Sierra town.
Order Now!