Browse by Genre
Featured Books
Noelle Brittler's task is simple. Marry and marry well. And yet…. Emboldened by the successful marriages of her four elder sisters, Noelle is determined that she will have nothing but perfection in a suitor. She lives her day-to-day life, planning parties, organizing charity events and taking slow, wistful turns around the garden, burdened with dreams of a future that she feels is slipping away from her.
More info →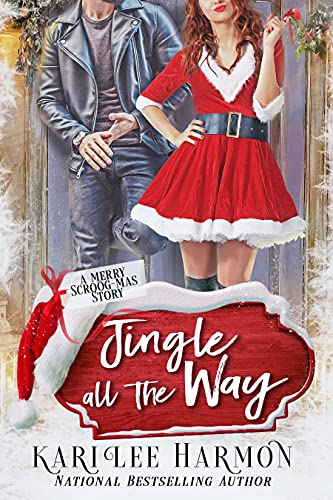 Dashing through the hills, jingling bells, and laughing all the way is anything but fun with Scrooge MacGruff riding shotgun.
Boston advertising exec, Ellen Patterson, has always been a devilish elf, landing herself in trouble more times than not. As big as her personality is, her heart is even bigger. She can't help taking in wounded strays and trying to fix them. She'd love to find a man of her own like her best friends and coworkers, Samantha Darling and Amber Evans. But so far no one she's met has been man enough to handle her. But then she meets Detective MacKenzie Johnson who stuns everyone by showing up at Sam and Nate's wedding. Mac, aka Scrooge MacGruff, is the angry wounded half-brother to Sam's husband Nathan Snow. His father abandoned him and his mother couldn't handle him, so he grew up alone in an orphanage in Boston. Instantly melting, Ellen tries to heal Mac's wounds, but he won't let anyone get close to him.
More info →

"Five stars...should be at the top of your shopping list! Miriam Minger is a fifty-carat jewel." – Affaire de Coeur
A sheltered but impetuous young beauty, Lindsay Somerset will risk anything for a succulent taste of wild adventure--and Jared Giles, the dashing Earl of Dovercourt,is the answer to her prayers.
More info →