Browse by Genre
Featured Books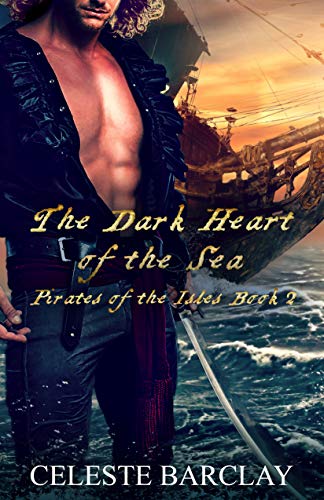 What happens when a ruthless pirate meets the woman who warms his dark heart?
Ruairí MacNeil is one of the most feared pirates sailing the British Isles, but when he rescues a woman from attack, not once but twice, he discovers he can't resist her when she matches wits without fear. Tempted by a future he never considered before, Ruairí makes an impetuous offer to the widow he discovers working in a tavern. Can Ruairí offer this mystery woman a better life aboard his ship than she has on the tiny island of Canna? Can he protect her from outside danger while he surrenders his heart?
What happens when a widow puts her trust in a notorious pirate known for a heart as merciless as his deeds?
Senga MacLeod Sorley didn't expect a chance encounter with a pirate to lead to a kiss and an adventure on the high seas. A widow with little to her name, Senga provides for herself by working in a local tavern, but she refuses to earn her living by doing anything other than serving food and ale. When men from the village demand more than she's willing to give, she discovers the menacing pirate has a protective side he only reveals to her. Will Senga seize a chance at love after one kiss with a brooding pirate? Will she submit to his dominant nature when his form of discipline is anything but expected?
A new life aboard a pirate ship brings Senga an independence she never imagined, but along with that comes danger that puts her life and Ruairí's at risk. When foreign enemies threaten their burgeoning love, Senga must choose between life as a pirate queen or life as a lonely but safe widow. Ruairí refuses to give up on happiness he never thought possible after running away from home. He must fight to show Senga her past doesn't have to determine her future when she fears history repeating itself. Can the Dark Heart convince the one woman who brightens his life to stay? Can Senga trust herself enough to accept the love Ruairí offers?
More info →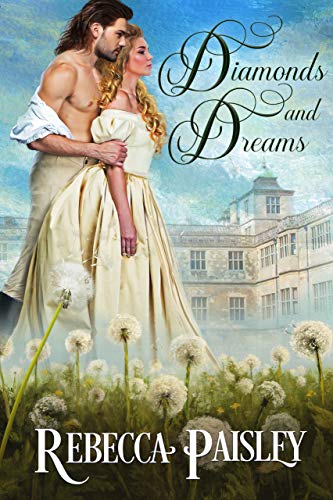 Goldie Mae needs a duke. If she doesn't produce one, she'll lose the charming English estate she calls home. When a tall, dark stranger with a sardonic drawl and glittering green eyes drags the golden-haired beauty out of a pond to "save" her from "drowning", she believes she's found the man who can make all her dreams come true. She offers to give the bemused fellow "duke lessons", not realizing she is instructing the very man born to the role.
Saber Tremayne, the Duke of Ravenhurst, is known as the "Diamond Duke" because the untimely death of his fiancé has chilled his heart to ice. Weary of being pursued by fortune-hunting beauties, Saber can't resist going along with Goldie's hare-brained masquerade. As Goldie begins to melt his icy heart one kiss at a time, Saber finds himself falling beneath the tender spell of a woman who will always prefer a crown of dandelions to a diamond tiara. But is it too late for the disenchanted duke to learn the most important lesson of all—how to love again?
More info →

The Daughters of Avalon is a brand-new historical series by New York Times Bestselling author Tanya Anne Crosby--Medieval romance with a sprinkling of fantasy. It's "Perfect!" Says Kris Helt of Whiskey & Wit Book Reviews.It has been fourteen years since King Stephen seized the English throne. Eng...
More info →