Browse by Genre
Featured Books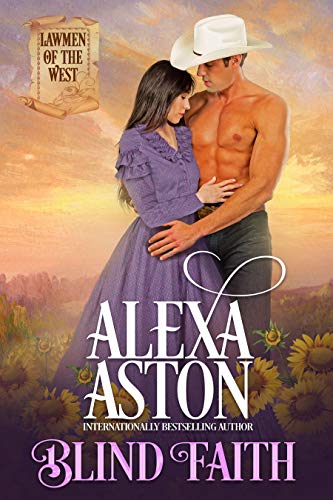 A wounded horse. A half-dead man. She thinks she can save the horse. She doubts the man will survive . . .
Painter Alena McClaine's world turns upside down when an unconscious rider arrives on his injured horse at her isolated California cabin. Both the animal and the stranger sport bullet wounds.
Much to her surprise, the man lives—and hasn't a clue about his identity. Even worse, he's now blind. As the stranger recovers from his head and shoulder wounds, Alena finds herself falling in love.
He remembers his name—and then his mission.
John Harper recalls pieces of his past as a beautiful woman nurses him back to health. Finally, he remembers he is a U.S. marshal hunting a vicious gang of outlaws who have kidnapped a United States senator—the very man who married John's childhood sweetheart. He located the gang, only to be shot before he could rescue the senator and his young son.
When his sight returns, John knows he must head to the gang's hideout and attempt to rescue their captives despite his bum shoulder. Alena, a crack shot, insists on going with him. The secrets and lies that await them test their new and fragile love.
More info →

USA Today Bestseller Pamela Morsi charms you with her trademark wit and tales with down-home charm.The notorious favorite son of Chavistown, Texas is back, wiser, remorseful, sunbrowned and manly. Everyone seems eager to forgive all, except, of course, Prudence Belmont, the girl her left behind. But...
More info →

Gavin Mac Brodie fears the thought of becoming the man his father was. Driven into solitude by visions of what he would not be and could not have, he vows never to wed. But this last of the available Brodie men is about to encounter a wee bit of Highland magic...Catrìona is no stranger to solitarin...
More info →