Browse by Genre
Featured Books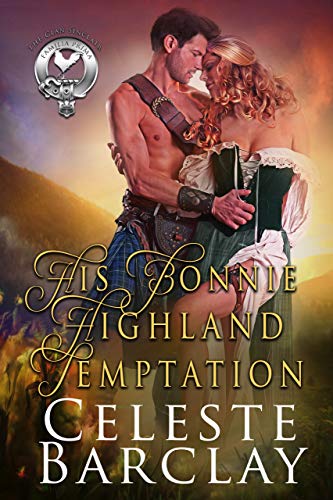 Unwanted and unloved...
Siùsan Mackenzie has spent a lifetime feeling unwanted and unloved after her mother dies in childbirth and her father abandons her for a new wife and new family.  Forced to start her life in her clan's village and then brought to the castle as no more than a servant, Siùsan longs for the chance to escape her clan and the hurt of being ignored.  When her father, the Mackenzie chief, unexpectedly announces her betrothal, Siùsan is filled with fear that her father is sending her off to an ogre who will treat her no better or possibly even worse.  When she discovers who her intended is, she seizes the chance to leave behind those who sought to punish her and manipulate her.
Could Siùsan's father finally have done right by her?  Will Siùsan find happiness in her new home, or is her future only to repeat her past?  
Unaware and unready...
Callum Sinclair, the heir to Clan Sinclair, knows that he will one day have to marry to carry on his clan's legacy.  He just did not know that his bride-to-be would arrive less than a week after his father announced the betrothal.  Enjoying the company of women has never been a struggle for Callum, but as are all the men of Clan Sinclair, he is committed to being a faithful husband.  When Siùsan arrives, Callum is unprepared for the gift his father has given him in his soon-to-be wife.  Callum is eager to get to know his fiery haired bride who barely comes up to his chest, and Siùsan is tempted by Callum's whisky brown eyes and gentle nature.
But if only it were that easy.
A tangled web of jealousy and deceit is woven when members of Siùsan's clan join forces with outsiders to keep them apart.
Will Callum be able to reach Siùsan to prove to her that she will never be unwanted or unloved again? Can Siùsan put her trust in a man she desires but barely knows?
More info →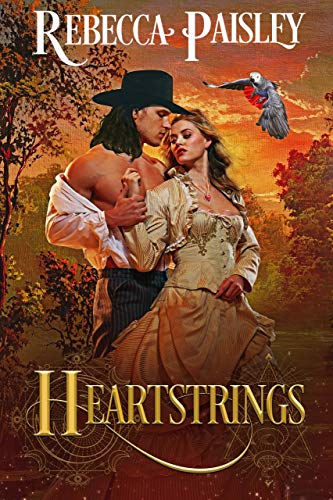 WANTED: TALL, DARK-HAIRED, BLUE-EYED MAN TO SIRE GENIUS CHILD. PRIZE: $100 IN GOLD
When bluestocking bookworm Theodosia Worth resolves to bear a baby for her childless sister, she decides an advertisement is the most practical way to find a father. Leaving behind the comforts of Boston, she travels west in the hope of striking a business-only arrangement with a likely candidate.
Hired gun Roman Montana gallops into the dusty Texas town on his silver steed, not knowing he's been hired to guard the luscious body of a golden-haired, whiskey-eyed beauty with plenty of "book smarts" but without a lick of common sense. Roman is forced to protect the infuriating woman—and her infernal parrot—from the lechers who respond to her ad.
Roman may not be a genius but he's smart enough to realize he's the only true candidate for the job of the "stud" who can make all of Theodosia's dreams come true. By proving he's up to the task, he just might earn a prize more precious than gold—Theodosia's heart.
Winner of the Affaire de Coeur Reviewers Choice Award for "Best Historical Romance"
More info →

Five men emerge from the remnants of destruction with extraordinary new powers. 
They are humankind's last hope, but they cannot survive this devastated world alone.
Simon Japp's violent past will haunt him forever. But when he somehow travels through time to a dark future where civilization is all but destroyed, he sees an opportunity for redemption.
As he becomes familiar with this new, overgrown world of jungle-like cities and overgrown shopping malls, Simon is determined to help the Resistance movement against the immortal Strangers–the repressive, controlling race that has taken over civilization. He can't afford to be distracted, even by the beautiful, soft-spoken woman who haunts his thoughts.
Sage Corrigan is the product of a rigid cult that has militant initiatives to repopulate the world in order to rebuild civilization. She's learned not to trust, but there's something about Simon and his empty, haunted eyes that tug at her heart.
When they must pose as husband and wife to infiltrate the cult, they find that their staged affection is only hiding the real heat boiling beneath the facade….and when Simon must confront his past once again, he must make a decision between what's right…and what his heart desires.
More info →