Sue-Ellen Welfonder
USA Today bestselling author Sue-Ellen Welfonder won Romantic Times Best First Historical Romance Award for her debut title, Devil in a Kilt. Since then, many of her books have been RT Award nominees, and most have received RT Top Picks and K.I.S.S. Hero Awards. She is thrilled to be a winner of InD'Tale's RONE Award. Her favorite reader compliment is that her stories transport them to medieval Scotland, the setting of most of her books. She is known for her strong heroines, Alpha heroes, and weaving Highland magic and humor into her tales.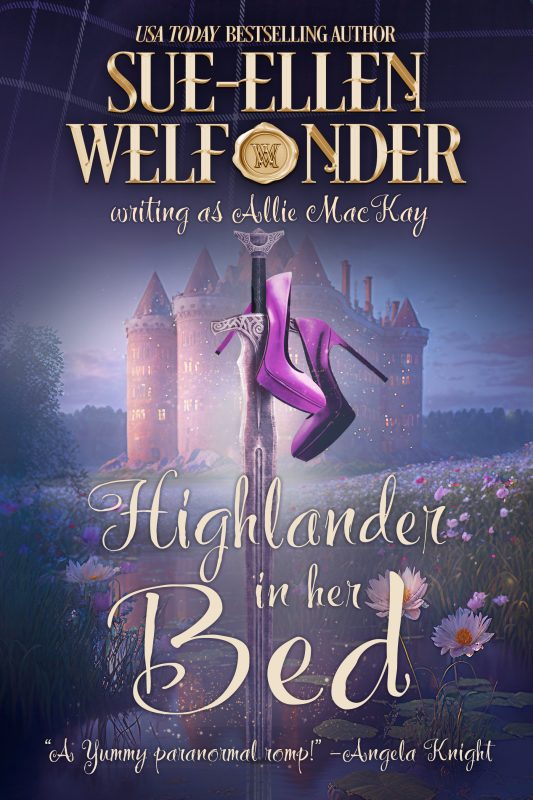 "Fun! A sexy, humor-filled romance!" —Fresh Fiction
She's fallen in love with an antique bed.
But the ghostly Highlander it comes with is more than she bargained for…
All-business American Mara McDougall thinks there are no such things as ghosts. But a trip to Scotland and one gorgeous phantom are about to prove her dead wrong.
More info →