Browse by Genre
Featured Books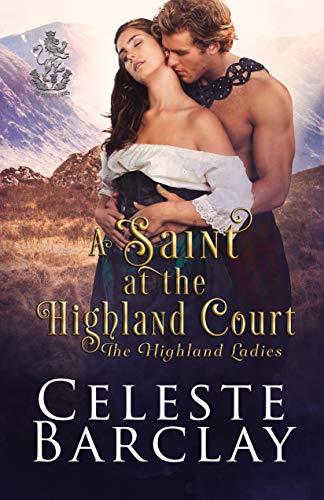 A lady-in-waiting left behind…
Over the past two years, Blair Sutherland has watched her sister and friends marry and leave King Robert the Bruce's royal court. Her parents have promised her a love match, but none of the courtiers who hang on the king's coattails interest her. Just when Blair wonders if she'll ever find the love the other ladies have found, her childhood friend, Hardwin Cameron, arrives at court in need of guidance. With more purpose to her days, Blair's loneliness no longer weighs so heavily upon her. But while Blair offers her assistance, she finds it hard to pay attention when the boy she used to race is now a man who's a constant distraction.
A warrior never meant to be laird…
Hardwin Cameron was the last person likely to inherit the Cameron lairdship, but he's watched one man after another in his family die until the title is thrust upon him. Amidst his grief, Hardwin struggles with the duties expected of a laird when he was never trained for such responsibilities. Thrust into a role that was never meant to be his, Hardwin is forced to make an appearance before the king. When he arrives, Hardwin can't believe his good fortune when he runs into Blair, a friend among wolves. The girl he used to tease is now a woman, and Hardwin can't deny his attraction as they work side-by-side to prepare him for his new role.
A romance blossoms between childhood friends, but it's put to the test when enemies approach the Camerons from every direction. Affected by the deaths of the clan's leaders, neighbors assume the Camerons have weakened. Can Blair and Hardwin protect their new relationship while battling those who would tear them and Clan Cameron apart?
More info →

The Change that devastated the earth did not destroy Theo Waxnicki. It made him something more than human–eternally young, eternally beautiful . . . but not immortal. When he dies on a mission against the Strangers, he is lost to the darkness . . . until a miracle lady brings him back.
Born during the apocalyptic storms and earthquakes that left the world in ruins, Selena has dedicated her life to easing the pain of others as they slip into death. But Theo is different. He is the first in her care ever to survive.
Responding to Selena's tender touch, Theo starts to live again–to feel and desire again. But joined in a world of terrors, the secrets they can never share make them targets….and love could be the ultimate betrayal.
More info →

Enjoy three of award-winning author Miriam Minger's Regency romances: Secrets of Midnight, My Runaway Heart, and My Forbidden Duchess!"Five stars . . . should be at the top of your shopping list! Miriam Minger is a fifty-carat jewel." – Affaire de CoeurSECRETS OF MIDNIGHT - If Lord Donovan Tre...
More info →