Kerrigan Byrne
Kerrigan Byrne is the USA Today Bestselling and award winning author of THE DUKE WITH THE DRAGON TATTOO. She has authored a dozen novels in both the romance and mystery genre.
She lives on the Olympic Peninsula in Washington with her dream boat husband. When she's not writing and researching, you'll find her on the water sailing and kayaking, or on land eating, drinking, shopping, and taking the dogs to play on the beach.
Kerrigan loves to hear from her readers! To contact her or learn more about her books, please visit her at www.kerriganbyrne.com.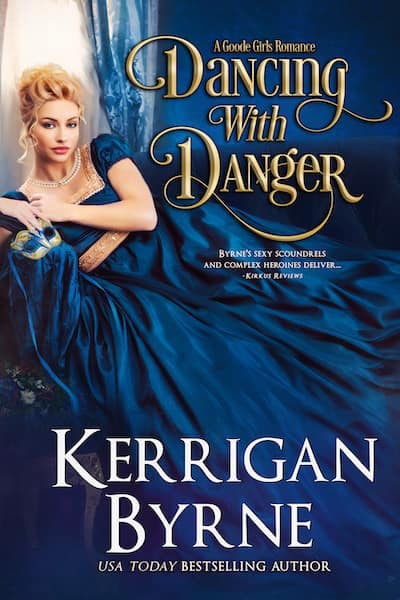 Mercy Goode is only truly good at one thing: finding mischief wherever she goes. This knack thrusts her in the path of Adrian McKendrick, a cold-hearted rogue with a dangerous past and a devious objective. As a gentleman used to behaving badly, Adrian doesn't think twice about seducing the desirable Goode Girl.
And he has never had a woman resist him…until now.
More info →
Meet the MacKay Banshees...Katriona - Her last memory is of her violent death, and now she's screaming for vengeance.He's a Laird with enough sins to stain his soul, but he's cursed for the crimes of another.With a clan divided, an impending marriage, and whispers of dark magic threatening the Highl...
More info →
He needs her powers…Bael Bloodborn will go down in history as the lone Viking berserker who held Stamford Bridge against the Saxons, killing hundreds with his own ax. Mortally wounded, he's carried downriver to a witch who has the power to heal not just his body, but awaken wicked desires he'd...
More info →