Browse by Genre
Featured Books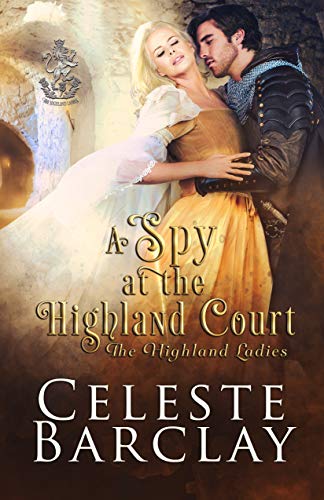 Dedric Hartley wants to make a new life in Scotland after years of service to King Edward I, but the English king insists on one last mission. When Dedric is sent to spy on his mother's clan, the MacLellans, the knight is forced to choose between the oath he swore to the man who stole him from his clan and the country that calls him home but where he knows no one.
A Scottish lass in love with an English knight...
Isabella Dunbar has served Robert the Bruce's court for eight years as a lady-in-waiting and a peace offering from her border laird father to a king he once challenged. When Isabella has two chance meetings with Dedric, they recognize an undeniable attraction that could place them both in danger. Questionable allegiances threaten to drive a wedge between the young couple as their lives take them back to the Scottish-English border and into the heart of a war for Scottish independence.
Will either side accept their union, or will a battle between two kings tear them apart?
Dedric Hartley and Isabella Dunbar must trust one another enough not only to make their relationship last but to stay alive when two kings try to tear them apart.
More info →

His family lost forever during The Change, Wyatt is a man with nothing left to lose. But just when he thought he'd never feel anything again, Remington Truth comes into his life. Knowing the bold beauty faces unimaginable dangers on her quest to safeguard the mysterious crystal in her possession, he joins her on her journey—never expecting her to find a way past the wall he's built.
Remy's a woman with everything at stake. While protecting the powerful crystal that is her family's secret legacy, she dares trust no one. Yet once she recognizes the ravished heart beneath Wyatt's stony facade, she's willing to risk it all.
Together they battle the force of darkness—their very survival at stake…until Remy is forced to make a terrible decision. The result could destroy them…and the rest of the world.
More info →

Enjoy three exciting tales of captive brides in one extraordinary collection: Twin Passions, Captive Rose, and The Pagan's Prize!"Another fine example of Ms. Minger's amazing talent." – Johanna Lindsey, New York Times Bestselling Author"Outstanding...a well-written, moving story that shows...
More info →