The Clan Sinclair Collection Books 1-3: A Steamy Highlander Romance Boxed Set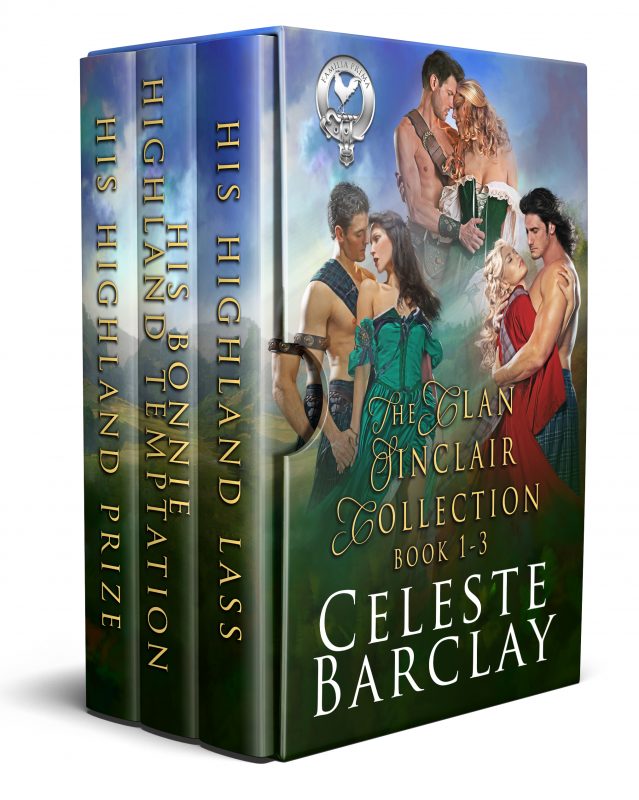 Here by popular demand!

Three Full-length Celeste Barclay novels! Available for purchase or read FREE in Kindle Unlimited!
Welcome to The Clan Sinclair in all its glory, where clan and family come first and love is sure to follow. Highlander Romance has never been so engaging or steamy in three of Barclay's most sought after novels - transcending  love, captivating intrigue, and most of all, powerful happily ever afters. Discover the magic of Highlander Romance as only Celeste Barclay can write!
Order Now!