Browse by Genre
Featured Books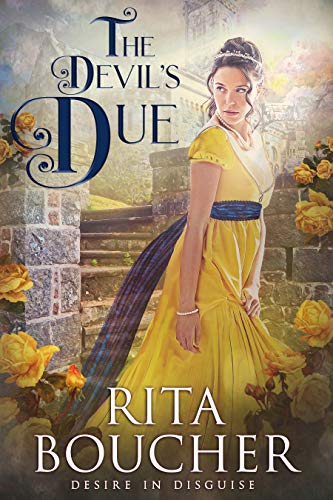 Although she is titled, beautiful and wealthy, Lady Katherine Steele finds widowhood leaves her powerless to protect those she loves. With her young daughter, Kate flees London and the evil man who has been given control of her child and her fortune. The deserted property of her husband's late comrade-in-arms Lord Duncan MacLean, becomes her home. Posing as the Laird's widow, Kate ekes out a meager existence in the remote Scottish castle that has fallen to ruin.
Wounded and left to die in a French prison, Duncan MacLean escapes and returns to England, seeking revenge upon the man who betrayed him and the soldiers under his command. Due to his "death" the Crown has claimed all of his properties save one. When he finds his castle occupied by a beautiful woman claiming to be his widow, he offers her a devil's bargain. Kate will become the wife she claims to be in every way if she and her child wish to remain in his home.
Torn between safety from the demon who pursues them and the devil who demands the surrender of her honor, Kate chooses to give the MacLean his due. But no pact with Hell is ever simple. Kate fails to reckon with her own desires and Duncan discovers that the mysterious widow could be far more than he has bargained for.
More info →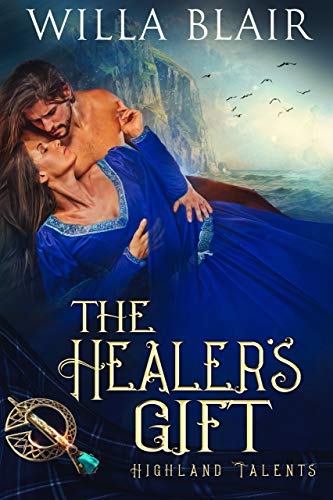 The Healer's Gift resolves the story of one of the most tormented characters in HIGHLAND HEALER. Coira MacDugall deserves the harshest punishment for her actions in the Highlands. But her clan's new laird, Logan, defies her expectations. And the Healer's gift changes everything she thought she knew -- about herself and her future.
Coira MacDugall paid with her life for her attack on the Highland Healer. But her victim did more than heal Coira's fatal wound that awful night. Now drowning in the unwelcome emotions of others, Coira wonders if her new empathic ability was meant as a gift or a curse.
Logen MacDugall must discover who killed three previous lairds if he hopes to survive for long in the position. He believes Coira's new sense can help him root out the conspirators, but after her disastrous time in the Highlands, the last thing she wants is to get involved with another laird. Logen must help Coira gain control of her talent in time to save him and their clan from those intent on destroying MacDugall.
Can Coira believe this laird truly loves her? Or will her memories lead her to madness again?
More info →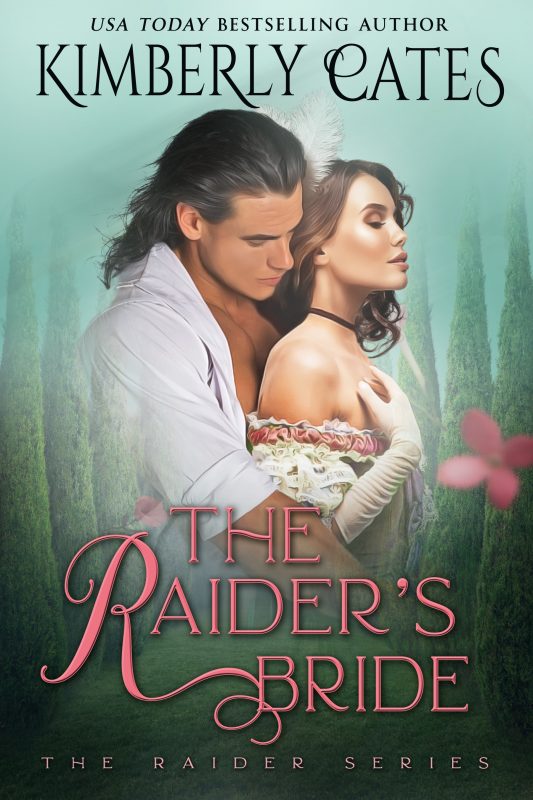 A masked patriot… By day, Ian Blackheath is the most sensual rogue in the colony of Virginia. At night, he secretly rides as Pendragon, ruthless leader of the patriot cause. The last thing he needs is a ward. What is a masked raider supposed to do when a pint-sized mistress of disaster is dumped on the doorstep of his mansion? Especially since little Lucy displays a penchant for unearthing secrets?
A reluctant British spy… When Ian Blackheath and Lucy have an altercation in Emily d'Autrecourt's millinery shop, the lovely Englishwoman is horrified at Blackheath's insensitivity toward his ward. Then Lucy steals a doll from Emily's shop— secreted inside the plaything is evidence of Emily's role as a spy. Accepting Ian's offer that she be Lucy's governess is dangerous, but how else can Emily search for the doll without arousing suspicion?
A rebellion of the heart… Ian is stunned when Emily agrees to take charge of "hurricane Lucy". As for guarding his secret—it should be no challenge to keep Emily far from the wing where Pendragon plots rebellion. One sample of Ian's wicked, seducing ways and the prim Englishwoman will avoid him like plague. He doesn't expect Emily to catch fire in his arms or for the tempting seamstress to discover the secret power of her own desires. Suddenly, in a land racing toward revolution, Ian and Emily must choose. With everything to lose, do they dare to risk their hearts?
More info →