Browse by Genre
Featured Books
In 15th century Scotland, Sir Duncan rushes to rescue Lady Meg from the clutches of the Earl of Northumberland. As they risk life and limb to make their escape, the brawny knight is knocked off guard by the sassy redheaded lass. And aye, the tall, dark and rugged Highlander challenges Meg's piety with his every stare.
Duncan must return Meg to her family and collect his bounty before the lass further sinks her wiles into his heart. But Meg's kidnapper is brewing revenge. If Northumberland's ruse is not exposed, Meg may end up becoming a nun, and Duncan a pawn in a deadly game.
More info →

Someone is killing werewolves. At least, that's the way Vincent Van Gogh tells it when he shows up at Mark Abernathy's art gallery seeking protection. For gallery assistant and art history addict Hanna Harvey, meeting Van Gogh is a dream come true—until death follows the troubled artist to town and Hanna becomes the murderer's next target.
When Alpha Wereboss Mark Abernathy goes missing, a new wave of murders draws the attention of drool-worthy Detective James Morrison, further complicating Hanna's epic dating dilemma. Only absinthe-swilling bodyguard Toulouse Lautrec stands between Hanna and the malevolent murderer whose grudge runs deep and appears to be connected to the mystery of her bloodline.
Damning evidence convinces Morrison that saving Hanna's life requires ending Abernathy's, and she's forced to choose between protecting the man who holds the key to her past, or spilling her secrets to the detective who could promise her a future.
More info →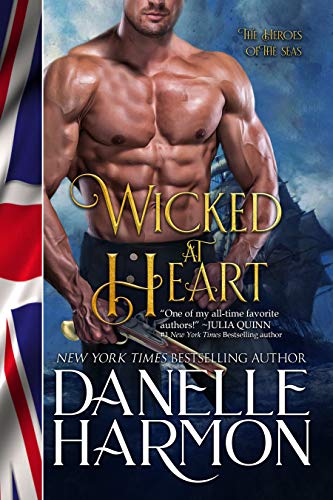 England, 1813. Damon de Wolfe, the sixth Marquess of Morninghall (a finalist for Romantic Times Magazine's K.I.S.S. Hero of the Year) is dark, diabolical, and very, very dangerous. Tortured by his past and driven by his desire for revenge, the former naval hero has fallen from grace after infuriatin...
More info →