Tomes Scones & Crones: A Paranormal Women's Fiction Novel (Three Tomes Bookshop Book 1)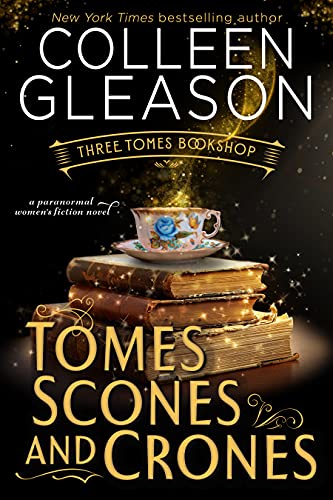 At forty-eight, Jacqueline Finch has a nice, easy life with few responsibilities: she's been a librarian in Chicago for twenty-five years, she doesn't have a husband, children, or pets, and she's just coasting along, enjoying her books and a small flower garden now that she's over the hill.
That is, until the Universe (helped by three old crones) has other ideas.
Order Now!