Spring Fires (Rakes & Rebels: The Beauvisage Family Book 4)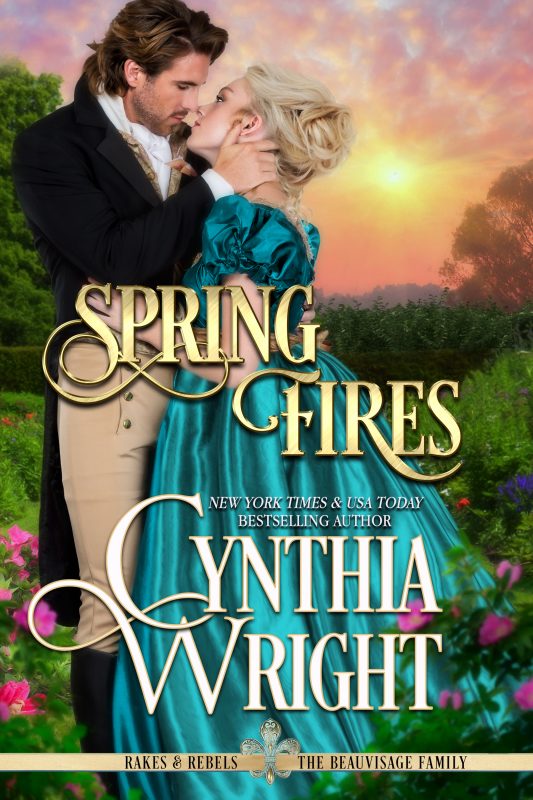 From a New York Times bestselling author...RT Book Reviews' "ALL TIME FAVORITE" selection. GOLD rating!
An independent woman's quest for love...
When dashing Nicholai Beauvisage returns to America, he's been hardened by the terrors of the French Revolution and now seeks to indulge in the pleasures of a rake.
However, his plans are soon complicated by Lisette Hahn, a self-sufficient beauty who runs a coffee house where Jefferson and Hamilton argue politics. Proud of her success, she's been able to rise above the desires of her heart - until Nicholai arrives back in Philadelphia. That very night, in the wake of tragedy, Lisette finally gives her passions free rein…but what will the dawn bring?
Order Now!