Sanctuary: A Fan Fiction Collection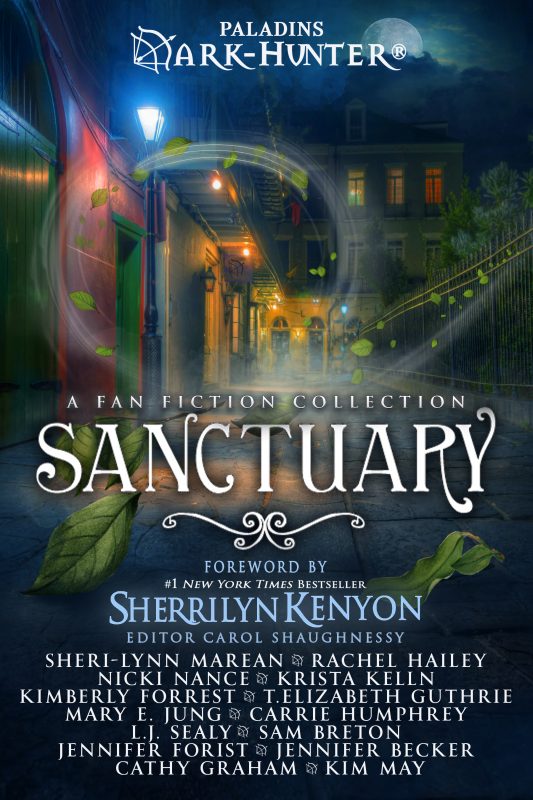 Enjoy Nine Original Fan Fiction tales set in the Hunterverse with a Foreword by Sherrilyn Kenyon.
Over a century ago, the Peltier clan came to New Orleans and established one of the best-known Limanis in the world. Now out of the shadows of their past, the present, and the future, readers will be treated to stories from fans of Sherri's as they dip their pens into the realms of the Dark-Hunters, Were-Hunters, and Dream-Hunters. Join us for this exciting collection of short stories set at Sanctuary that are sure to entertain!
Order Now!