My Saving Grace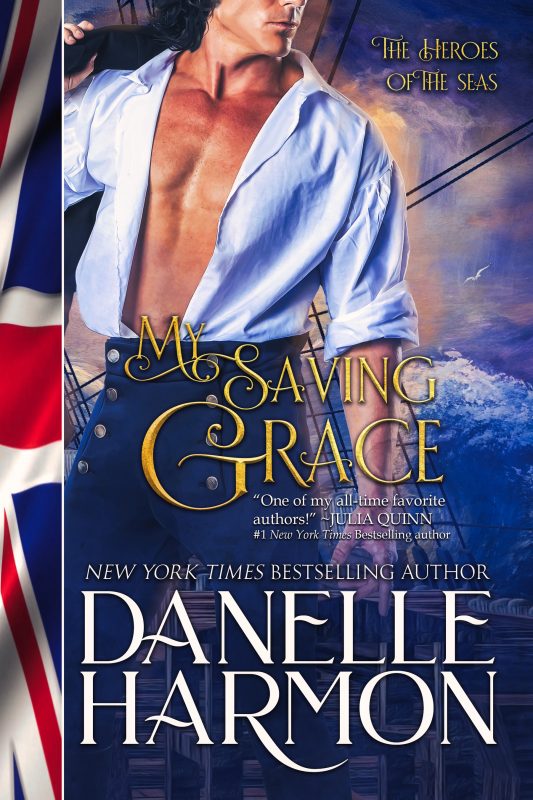 "One of my all-time favorite authors!" - JULIA QUINN, #1 New York Times Bestselling Author
About the Book
"One of my all-time favorite authors!" – JULIA QUINN, #1 New York Times Bestselling Author
AN IMPETUOUS NOBLEWOMAN…
Lady Grace Fairchild is impetuous, free-spirited — and single. With her mother on her fourth husband and her future uncertain, Grace has set her sights on the most eligible naval officer on the marriage market. Dashing and decorated, every woman's dream, she needs to find a way to impress him with her sailing skills. But who can she find to teach her the ways of a mariner so she can impress the naval hero?
A TACITURN NAVAL HERO…
Captain Delmore Lord is a by-the-book man, rigid in his duties, an adherent to protocol. When he saves a spirited miss from drowning, he never dreams his own heart will be stolen by the fun-loving noblewoman who has set her cap for another, even as she enlists Del himself to teach her the ways of the sea. He is destined to become her accomplice, her helper, and even her best friend. But is he destined to be her lover? Or, perhaps even her husband?
It's the perfect recipe for…
A WEDDING PARTY GONE TERRIBLY WRONG
---
"Danelle Harmon's style is as bold and sexy as her unforgettable characters!" – LORETTA CHASE, New York Times Bestselling Author
Read the Heroes of the Sea in Order:
Book 1: Master of My Dreams
Book 2: Captain of My Heart
Book 3: My Lady Pirate
Book 4: Taken by Storm
Book 5: Wicked at Heart
Book 6: Lord of the Sea
Book 7: Heir to the Sea
Book 8: Never Too Late for Love
Book 9: Scandal at Christmas
Book 10: My Saving Grace
Disclosure of Material Connection: Some of the links in the page above are "affiliate links." This means if you click on the link and purchase the item, I will receive an affiliate commission. I am disclosing this in accordance with the Federal Trade Commission's
16 CFR, Part 255
: "Guides Concerning the Use of Endorsements and Testimonials in Advertising."