Love and the Lawman (Lawmen of the West Book 3)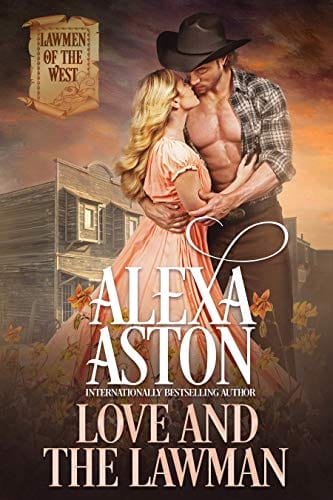 A restless man who moves west to start a new life.
A widow searching for her purpose and security.
These enemies clash—and then meld as danger and love bring them to the edge . . .
Civil War veteran Jack Duncan heads west once the war ends. After stints as a bounty hunter and silver miner, he lands a job as sheriff in Silver Bluff, Colorado Territory. A man of strong moral convictions, Jack is concerned when the Kessler brothers come to town and begin buying up land and taking over businesses. The Kesslers made an under-the-table fortune during the war, so Jack determines to keep a watchful eye on the pair.
Nora Cantrelle leaves a ravaged Louisiana after the suicide of her husband, a Confederate soldier who never recovered from his devastating war wounds. With her family in tow, she travels to Silver Bluff to start a newspaper and a new life.
Sparks fly as the Northern lawman and Southern reporter clash, but love blossoms as they unite to discover what the Kessler brothers are up to. Fire, vandalism, death, and murder—will Jack and Nora be able to keep their town safe enough to build a future together?
Order Now!