Courting Trouble (A Goode Girls Romance Book 2)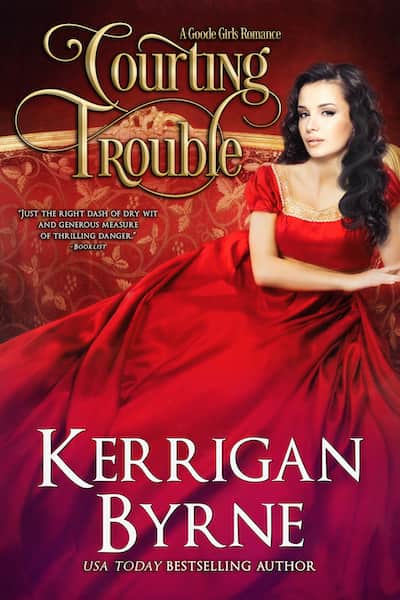 A brand-new deliciously wicked romance series from USA Today Bestselling Author Kerrigan Byrne. The Goode Girls are aren't simply good, they're stunning.
Doctor Titus Conleith emerged from his time as a battlefield surgeon with a mysterious fortune, a lethal secret, and a demon on his back. Ruthlessly intelligent, he was able to lift himself from his beginnings as coal-stained bastard through merciless discipline and inexhaustible skill. Alone by choice, he swore never to open his heart to another. Not after Honoria Goode. The heiress who shattered his hopes and then tread upon the shards of his heart with her bejeweled slippers. The beauty with whom he shared his first taste of passion, before she gave her hand to another.
Order Now!