Almost a Bride (The Brides Trilogy Book 1)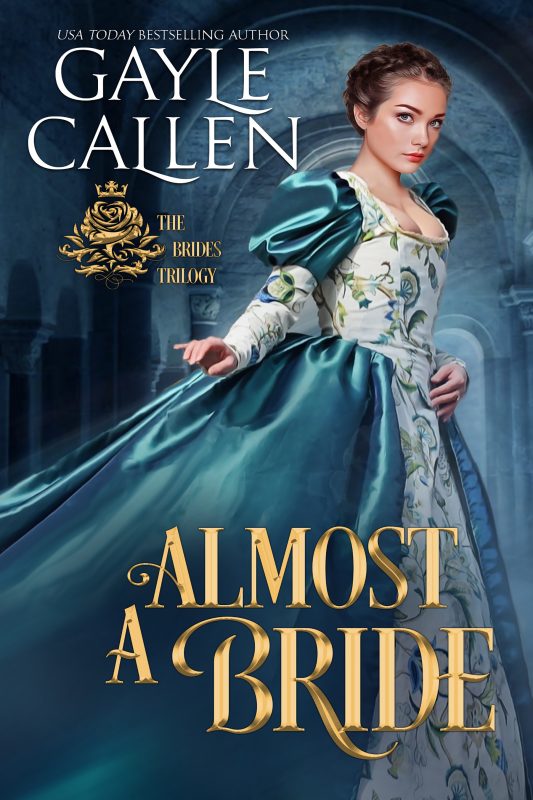 From USA Today bestselling author Gayle Callen comes the story of a runaway bride who heals the mistakes of her past.
"A riveting, emotional read. It's 'Shakespeare in Love' meets 'Jerry Maguire.' I couldn't put it down!" - Cathy Maxwell, NY Times bestselling author
Roselyn Harrington ran from her arranged wedding to Spencer Thornton and into the arms of a man she thought loved her. Years later, when a wounded Thornton washes ashore on her island, his presence threatens her in more ways than one.
Order Now!