Browse by Genre
Featured Books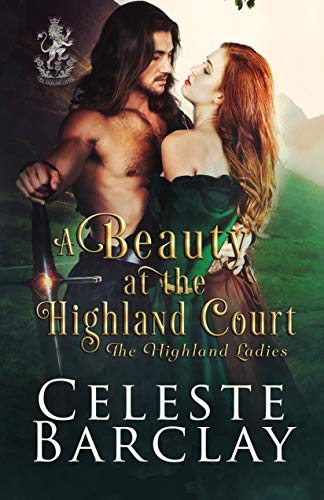 Arabella Johnstone has been held to an impossible standard her entire life. While her beauty surpasses any of the other ladies-in-waiting at King Robert the Bruce's royal court, the pressure to always appear perfect is growing to be too much for Lady Arabella. Scrutinized for any flaw in appearance or behavior, Arabella struggles with the unattainable expectations placed upon her by her family and those at court. When she can no longer withstand strain, she turns to a reckless, self-destructive habit to cope. Can Lady Arabella accept help when it comes from a man she longs for but can't accept?
When your sisters' friend is all you want…
Lachlan Sutherland has admired Lady Arabella Johnstone for years, but she is his sisters' friend. Every visit to Stirling Castle is sweet agony for Lachlan when he spends time with Arabella. Charmed by her saucy sense of humor, her kindhearted devotion to his sister Maude, and her mentoring of his sister Blair, Lachlan finds himself drawn to the engaging and intelligent young woman. But when he discovers Arabella's secret, he's certain he can no longer ignore his love for the beauty. Can Lachlan prove to Arabella in time that he loves her for more than her pretty face?
Lachlan and Arabella have denied their intensifying attraction for one another, both cautious of ruining Arabella's friendships with Lachlan's sisters. As their forbidden love grows with time, neither can imagine their life without the other, but Arabella's father has set in motion plans that will keep them apart. With her life spiraling out of her control, Arabella finds solace in whisky. Lachlan is determined to prove to Arabella that her beauty is far from skin deep. Can these star-crossed lovers fight for a future together? Or will others' expectations become an insurmountable barrier?
More info →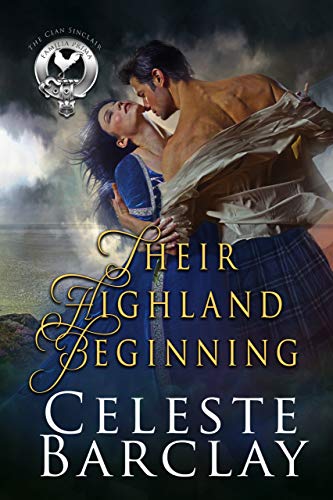 Discover how it all began... 
If you enjoy Keira Montclair, Eliza Knight, Emma Prince, and Cecelia Mecca, meet The Clan Sinclair.
A failed first impression...
Liam Sinclair is less than thrilled to be entering into an arranged marriage even if it will end a feud between his clan and the Sutherlands.  When his father announces Liam's betrothal to their enemy's daughter, Liam cannot imagine how the marriage can go well.  Liam fails to make a good first impression when his temper and tongue get away from him.  He may have destroyed his chance for wedded bliss.
Can Liam redeem himself in time to convince his bride to go through with the wedding?
An unassuming beauty...
Kyla Sutherland is not sure what to think of this man when she interrupts his less than flattering description of his unseen bride. Tempted to return to a family where she is the only woman and the unwanted daughter, Kyla must decide whether she can trust a man who does not seem to want her.
Will Kyla come to trust Liam and see past his early faults to find a love match for the ages?
An arranged marriage that creates a family which endures through love, loyalty, and honor.
Brought together in a betrothal made by their fathers, Liam and Kyla find love grows as they get to know one another. However, when a jealous family member tries to tear them apart, Liam proves that he will do anything to protect Their Highland Beginning.
More info →

Best Medieval Historical Romance of the Year Award from Romantic TimesThe bold Viking warrior Rurik traveled alone on a mission of conquest. But along the way a golden-haired captive inflamed him with longing. He took up his sword to defend her...and then swore to claim her for his own.A beautiful R...
More info →