Browse by Genre
Featured Books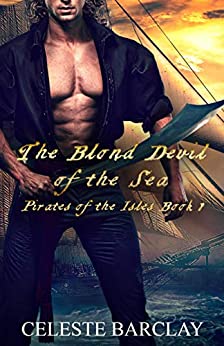 What happens when a lady smuggler meets a ruthless pirate?
Caragh Pedrick is used to men on the wrong side of the law since she runs her Cornish village's smuggling ring. Fishing no longer feeds their families in her coastal village, so she puts her resourcefulness and bravery to use. But she's unprepared for the pirate captain who captures her during a raid. Whisked away on a pirate ship, Caragh soon discovers that her pirate captain's form of command is anything but unsavory. Tempted by his piercing blue eyes and powerful manner, Caragh finds herself giving in to the Blond Devil. Can Caragh leave her smuggler's life behind for life on the high seas? 
What happens when a pirate captain tries to tame the fearless woman he mistakes for a lad?
Rowan MacNeil was forced from his home on the island of Barra and into a life of piracy. Now the captain of his own ship, Rowan expects obedience from the minx he unwittingly captures. When he raids the quiet village of Bedruthen Steps, Rowan decides Caragh, dressed as a lad, would make a fine cabin boy, but it's not long before Rowan discovers the curves that lay beneath her disguise. While he likes her spirit, his palm itches to lay down the law with the woman who's invaded his cabin and his life. The question is: will she give in to the Blond Devil?
When misunderstanding and distrust threaten his burgeoning relationship, Rowan must put his faith in his lady smuggler. With a choice to make, Caragh must decide if she can forgive her pirate lover and make a new life with him. Can Rowan put his painful past behind him to save his burgeoning relationship? Can she curb her independent spirit in exchange for an adventurous new love?
More info →

From New York Times Bestselling Author Jill Barnett comes a funny, heartwarming battle of the sexes love story....
When Addie Pinkney inherits her aunt's farm, the legacy feels like an answer to her prayers...until she arrives and meets Montana Creed. Creed also has a claim on the land where her aunt and uncle established a farm. The attorneys for both explain they need to wait until a judge will rule, but to insure her claim early, Addie sneaks out and takes residence in the farmhouse before Montana, thinking she has bested him.
But no such luck. Montana Creed sets up camp in front of the farmhouse, and what ensues is a charming war of wits as they both try to drive the other off the land. But soon there is more at stake than just the land they both want. These two loners must find a way to make a bargain, one that will reach far beyond a piece of lush green farmland and everything they hold dear.
More info →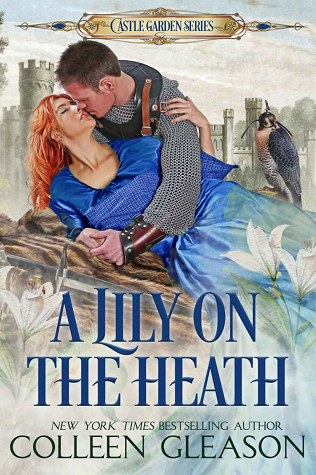 An honorable man: Malcolm de Monde, Lord of Warwick needs a wife. He reluctantly journeys to the royal court where his plan is simple: find a dutiful woman, gain the king's approval for his choice and return to Warwick with his chosen lady wedded, bedded, and carrying his heir–all before winter.
An independent woman: Judith of Kentworth, Royal Falconer and lady-in-waiting, is a woman from Malcolm's past. Although she is a confidante of the queen, Judith's beauty and vivacity attract the unwanted attentions of the king–and thus the woman who commands winged predators becomes prey herself.
A simple plan that goes awry when Malcolm is reacquainted with Judith, once betrothed to his friend–and a woman who is nothing like the meek wife he seeks…but who may be exactly the type of woman he needs.
An impossible choice: Malcolm offers Judith a chance to escape her predicament…But can she risk entangling her own personal white knight in a dangerous web of royal intrigue?
More info →