Browse by Genre
Featured Books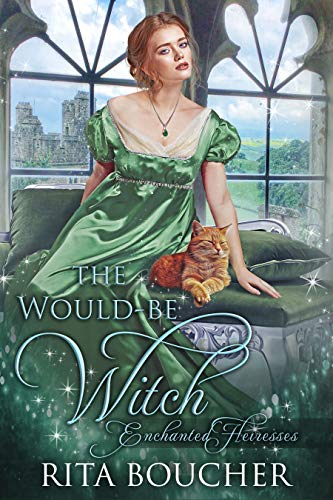 Miranda Wilton seemingly has everything, birth, breeding and beauty, yet she finds herself on the threshold of spinsterhood. Because she carries the heritage of the Merlin, her family demands she marry among those who share his supernatural blood, but no mage will willingly wed a woman without magical powers. When the cards predict that a wedding is possible, Miranda agrees to brave the social whirl of a London Season.
Adam, Lord Brand, has dedicated himself to unmasking London's legions of frauds who fleece the gullible by claiming to traffic in the mystical world. Miranda poses an intriguing conundrum. Unlike most charlatans, she claims no powers of her own, seeks no financial gain, but she truly believes that magic exists. Adam is determined to prove that her faith in enchantment is a misbegotten fairy tale. But as the skeptic lord finds himself falling under Miranda's spell, he begins to acknowledge that there might very well be forces that transcend his understanding and that love is the greatest power of them all.
More info →

After saving Robert the Bruce's life, Cameron Campbell finds himself rewarded with an enemy's castle. His first act as laird is to release the wretched prisoners in the dungeon, one of them no youth but a flame-haired beauty on the brink of death. Alas, though Cameron is no stranger to war, he's nonetheless a stranger to women. Still, he vows to do his best to nurse Aislinn back to health. Although if he thought her helpless, he couldn't be more wrong. Fierce and loyal to her kin, Aislinn insists upon setting out to find her father and brother, both having come from Ireland to fight for King Robert. Despite that Cameron believes them executed by now, and against his better judgment, he joins her on a dangerous quest to discover her family's fate, never expecting to lose his heart along the way.
More info →

Winner of a Best Medieval Historical Romance Award from Romantic TimesBride-to-be Anora finds her wedding plans suddenly shattered when she and her identical twin, tomboyish Gwendolyn, are kidnapped and taken aboard a Viking ship. While the handsome captain mistakes Gwendolyn for a boy and appoints ...
More info →