Browse by Genre
Featured Books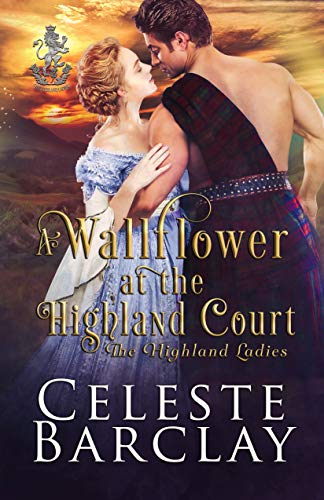 A wallflower...
Maude Sutherland grew up racing the boys, but when adolescence arrived, she became the ugly duckling of her clan. Sent to the Scottish royal court of King Robert the Bruce, forced to navigate the social machinations of courtiers, Maude is certain no man will choose her over the more elegant ladies-in-waiting. When a Highland laird arrives and sweeps her off her feet, Maude finds hope that she might grow into a swan. Can he convince her to trust his intentions are true?
A protector...
Kieran MacLeod arrived at court to settle clan business and to have a dalliance or two. But when he discovers a woman with lush curves crying on a terrace, he finds himself inexplicably drawn to the shy lady-in-waiting. Kieran finds he must use patience and kindness to lure Maude out of her shell. Can Kieran help Maude overcome her self-consciousness to stoke the passion stirring between them? Can he prove that his love can protect her from the cruel words of the other ladies-in-waiting?
A family that would keep them apart...
This slow burn romance bursts into flames as Kieran and Maude must unite to defend their love when she is put to the test by the MacLeod clan. Can Maude withstand the scrutiny? Or will Kieran's family have the last word?
More info →

Aerin. So she played with some dark magic, what's the worst that could happen? For Aerin de Moray and her sisters, it's that witch hunters are no longer a 400 year-old problem. What's a girl to do with this new threat when she's already trying to corral zombies, fight a she-devil with a penchant for possession, all while attempting to thwart the prophesied apocalypse? She'll keep her sisters close, and her enemies closer… like in her bed.
Tierra. She's accidentally sent her baby's daddy to hell. Who has time for the apocalypse? Dooming Death to Lucifer's infernal realms might have seemed like a good idea at the time, but with uncollected souls swarming the manor and her unborn child's alarming powers increasing by the minute, Tierra de Moray has a hell of a problem on her hands. If Tierra can't find a way to rescue Killian Bane before the Devil gets her due, the world doesn't stand a ghost of a chance.
Moira. For Moira de Moray, fending off witch hunters, dodging ghosts from her past, and surviving Conquest's insistent advances has become a full-time vocation. So, when it comes time to serve Lucifer an eviction notice, Moira aims for the surefire solution—jealousy. But pretending to bump uglies with another Horseman could produce results more deadly than Moira had planned, particularly if Nick Kingswood has anything to say about it.
Claire. Claire de Moray is caught between her first love and the fierce Horseman known as War. She needs to pick one and let the other go, but how can she make a life-altering decision when she's busy hunting the witch hunters who'd like to burn her at the stake? She's not afraid because she is Fire, but their arsenal is deadlier than she expects. Pushed to the limits, Claire takes a chance to save her family and stop the apocalypse, but gets far more than she bargained for.
More info →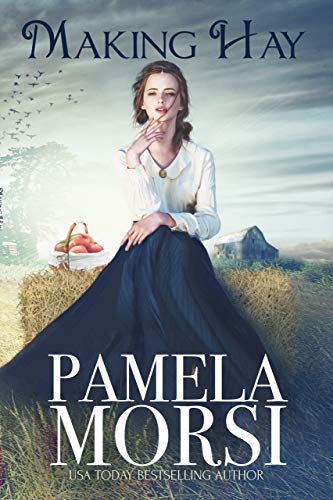 At last Lessy and Vass are officially engaged. So why does it feel like maybe something is missing? Can a handsome rounder on the haying crew and a very indiscreet little song make of muddle of her upcoming marriage? This novella is as warm and welcoming as a haystack.
More info →