Browse by Genre
Featured Books
Fury Of Fate (A Dragonfury short story)
She's determined to try something new…
Sasha Cooper is a woman on a mission. Determined to let loose and live a little, she takes her best friend's advice and embarks on a night of passion with a complete stranger. No regrets in the morning. No looking back either. But when the one she chooses turns out to be a Dragonkind warrior, Sasha knows she's in trouble—and that the man she believed was a dream come true could end up being her worst nightmare.
He never intended to get involved…
Ivar, leader of a rogue faction of Dragonkind, isn't a pushover. So when a noisy neighbor jeopardizes the security of his secret lair, he decides to take care of the problem once and for all. Little does he know banging on Sasha's door will send him on a passionate odyssey unlike any he's ever experienced. But when the night takes a deadly turn, he's left little choice—escape from the woman who possesses the power to kill him, or die trying.
More info →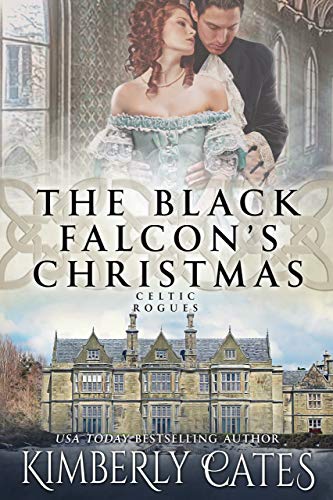 The Black Falcon rides again... An English Heiress lost... A Devil's Bargain struck...
When English heiress Maryssa Wylder defied her father to wed an Irish patriot raider known as the Black Falcon, she thought she was ready for life as Tade Kilcannon's wife and the mother of their son. But nothing her governesses taught her prepared her for tending a baby or being part of his large, boisterous family—a family that can't forget she is the daughter of their greatest enemy.
Tade Kilcannon knows Maryssa is struggling after sacrificing a life of wealth and privilege for their great love. When he learns that her joyless father forbade celebrating Christmas, he dons the Black Falcon's mask one last time to fight for their happily ever after. Can he give Maryssa a Christmas miracle?
More info →

A Rita Award Winner by USA Today bestselling author Pamela Morsi.Cajun Louisiana is the setting for this story of mismatched couples, community expectations and a dose of magic. Aida and Armand have been friends since childhood. Laron and Helga became lovers by chance. A fateful fais-do-do brings ch...
More info →