Browse by Genre
Featured Books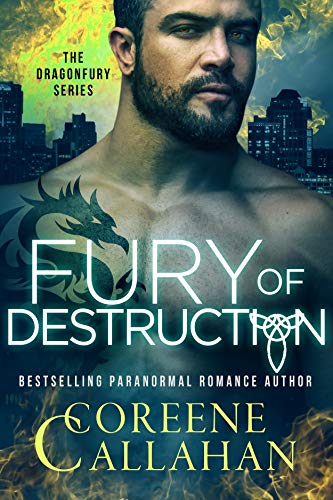 In the seventh installment of Coreene Callahan's bestselling Dragonfury series, a hard-edged dragon shifter must find mercy in order to save an innocent woman's life.
A man on the warpath…
Dragon warrior Gage has earned his brutal reputation. He strikes hard and fast, killing without mercy or remorse. But with the Nightfury lair full of females and a newly adopted son to protect, his ability to focus takes a hit. When one mistake leads to another, putting an innocent woman on enemy radar, he's forced to decide—keep her safe by taking her with him or roll the dice and hope she goes unnoticed by the Razorback pack.
The woman in his way…
Samantha Redhook isn't a pushover. She floats like a butterfly and stings like a bee. But with her business failing, desperation pushes her to take a contract she normally wouldn't have, landing her in a world of trouble. Can she save the situation before things get worse or will an error judgement put an end to her dreams, and then her life?
More info →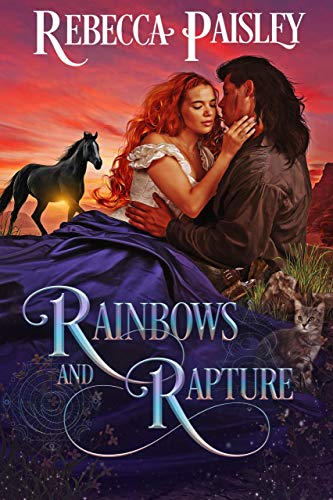 Russia Valentine is looking for a noble Prince Charming to make all of her happily-ever-after dreams come true. But when a hardened Texas gunslinger comes swaggering into the saloon where she works, she can't resist falling beneath the seductive spell of his midnight-black hair and glittering obsidian eyes.
Santiago Zamora stopped believing in fairy tales—and happily ever afters—a long time ago. The last thing the reluctant bounty hunter needs in his life is a tart-tongued beauty who sings like a dying nanny goat, has a cat who insists on sleeping in his hat, attracts catastrophe wherever she goes, and makes his pulse pound with a dangerous desire he had hoped never to feel again.
When Russia tricks Santiago into helping her track the villain with the power to destroy all of her dreams, Santiago must fight the temptation to surrender to a spell of a different kind—one woven of passion and tenderness…and the irresistible hope that it might not be too late for him to find a happily ever after of his own—in Russia Valentine's arms.
More info →

Écosse, 1125, la légende commence...Pendant deux siècles, la famille d'Aidan dùn Scoti a gardé le plus grand secret d'Écosse, attendant un successeur digne d'unir les clans des Highlands. Ils sont les derniers des « hommes peints », les gardiens de la véritable pierre du destin.Une lu...
More info →