Browse by Genre
Featured Books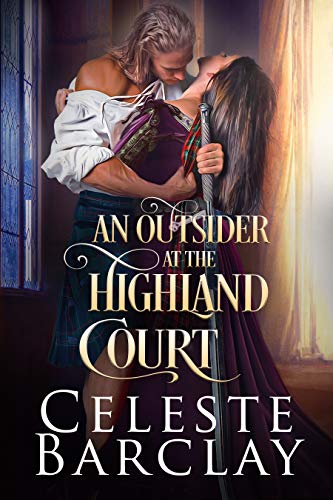 Lady Catherine MacFarlane thought she knew who she was going to marry. A man courted her, and her cousin arranged a betrothal. But when her should-be-betrothed decides to embroil himself in scandal, Catherine is left practically at the altar. With few options available at court, Catherine wonders if she can convince her uncle, Laird MacFarlane, to allow her to return home to the Highlands.
More info →

A riveting tale of family, love, and betrayal.
Left jilted at the altar by his bride, Rory MacLeod, the Duke of Skye and chief of the MacLeod clan finds himself becoming the subject of unsavory gossip. Marriage to a respectable young lady of impeccable breeding is the only way Rory can hope to silence the gossips. Licking his wounds, he returns to London for the upcoming session of Parliament and Season. He brings with him his sister Lily. It will be her first season and one which Rory intends to find a bride of his own. He doesn't have to look far.
Victoria, the Duke of Hargrove's daughter, catches more than his eye the moment he meets her. She is everything his duchess needs to be. She is smart, beautiful and devoted to Rory. Not even his darkest secret can sway her. The bliss of married life is ripped apart by betrayal of the worst kind. His sister is kidnapped and forced into a marriage with only one purpose. Money. Even worse is who is behind it all.
With his own reputation and that of his family and clan at stake, Rory must carefully negotiate his sister's return without the world finding out about his secret. Not only could it bring shame to everyone he holds dear, it would mean his ruination and worse.
More info →

So the world is ending…
Tierra: Having bested the Devil by springing Death out of Hell, Tierra now isn't so sure she wants to keep him. He bonded her to him, turning her immortal without even asking. For an earth witch who embraces the changing seasons, this is a nightmare. With the Devil on her heels, the world in peril, and their baby due around All Hollow's Eve, what's a witch willing to do? Just about anything.

Moira: Moira de Moray has decided that prophecy should be a four-letter word. When they learn that the only way to keep the world from becoming a galactic grease stain is for another of the de Morays to get knocked up, Moira is just dumb enough to volunteer. Trouble is, in order to conceive this magical force-balancing fetus, she first has to bond herself to arrogant, infuriating, and, okay—hot enough to singe the Devil's ass cheeks—Nick Kingswood. With the final seal looming and the fate of the world hanging in the balance, Moira must decide whether she's willing to learn what to expect when she's expecting…The Dark One.
Claire: Wouldn't you know it? Claire finally finds the love of her life, and the devil wants to ruin everything. Chaos reigns as the world struggles to balance dark with light, and Claire fears her future with War may burn to ashes far too soon. Still, with her savage and sexy horseman by her side, Claire's willing fight to the death to protect what is hers. As the household plots against the she-devil, one question burns in Claire's mind. Now that she's bonded with Dru, does immortal blood flow through her veins? The answer could make all the difference to her, her family, and the world.
Aerin: Nothing like a sabotaged hillbilly wedding to make a girl wish for a speedy Armageddon. Luckily for Aerin, it is nigh. Thing is, Julian Roarke, the elegant, brilliant, sexy-as-sin immortal is sizing Aerin up for a ring as if there's a chance in hell they've a future together. But how can they? The Devil—that body-snatching bimbo—is more powerful than ever with an army of evil witches in her arsenal. Pigs are flying. The moon is blood. Everything is on fire. Hell is frozen over.
And as the final battle approaches, the fate of the world depends on which witch is willing to make the ultimate sacrifice…
More info →