Browse by Genre
Featured Books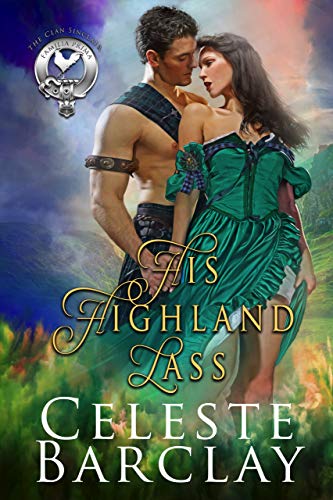 An undeniable love... an unexpected match...
Faced with a feud with the Sinclairs that is growing deadly, Laird Tristan Mackay is bound by duty to his clan to make peace with the enemy. Tristan arranges a marriage for his stepbrother, Sir Alan, but never imagines that he would meet the woman he longs to marry. When things sour quickly between Tristan's stepbrother and Lady Mairghread Sinclair, Tristan is determined to make her his. A choice that promises to change his life forever.
Raised with four older warriors for brothers and as the only daughter of the Sinclair laird, Mairghread is independent resourceful, and loyal to her family. When her father arranges a marriage to a man she has never met for the sake and safety of her clan, Mairghread tries to accept her fate. Mairghread is betrothed to one man but it is the dark, handsome, and provocative laird who catches her eye. Arranged to marry Sir Alan, Mairghread finds herself drawn to Laird Tristan Mackay. After meeting her intended, Mairghread knows she cannot go through with the marriage, but she must find a way to end the feud that is tearing the two clans apart.
When the wedding is called off by Mairghread's father, Tristan and Mairghread see an opportunity to be together. Neither of them imagined that they would find the passion that grows between them. However, a spurned mistress and a jilted suitor stand between Tristan and Mairghread's happiness. Tristan and Mairghread must fight for the love they have found with one another.
More info →

Aerin. So she played with some dark magic, what's the worst that could happen? For Aerin de Moray and her sisters, it's that witch hunters are no longer a 400 year-old problem. What's a girl to do with this new threat when she's already trying to corral zombies, fight a she-devil with a penchant for possession, all while attempting to thwart the prophesied apocalypse? She'll keep her sisters close, and her enemies closer… like in her bed.
Tierra. She's accidentally sent her baby's daddy to hell. Who has time for the apocalypse? Dooming Death to Lucifer's infernal realms might have seemed like a good idea at the time, but with uncollected souls swarming the manor and her unborn child's alarming powers increasing by the minute, Tierra de Moray has a hell of a problem on her hands. If Tierra can't find a way to rescue Killian Bane before the Devil gets her due, the world doesn't stand a ghost of a chance.
Moira. For Moira de Moray, fending off witch hunters, dodging ghosts from her past, and surviving Conquest's insistent advances has become a full-time vocation. So, when it comes time to serve Lucifer an eviction notice, Moira aims for the surefire solution—jealousy. But pretending to bump uglies with another Horseman could produce results more deadly than Moira had planned, particularly if Nick Kingswood has anything to say about it.
Claire. Claire de Moray is caught between her first love and the fierce Horseman known as War. She needs to pick one and let the other go, but how can she make a life-altering decision when she's busy hunting the witch hunters who'd like to burn her at the stake? She's not afraid because she is Fire, but their arsenal is deadlier than she expects. Pushed to the limits, Claire takes a chance to save her family and stop the apocalypse, but gets far more than she bargained for.
More info →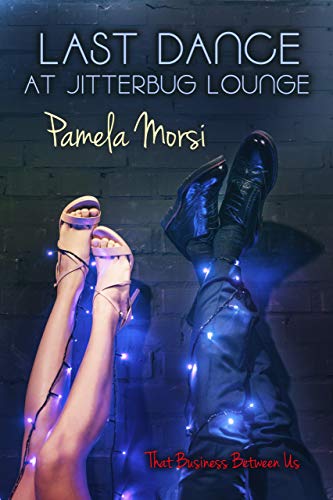 From a USA Today bestselling author, comes Rita Award finalist with with Strong Romantic Elements-- Pamela Morsi at her finest.For Jack Crabtree, returning home to the backwoods of Catawah to tend to his ailing grandfather isn't exactly how he wanted to spend the better part of his week. He'd jus...
More info →