Browse by Genre
Featured Books
Nobody writes a love story quite like Jill Barnett, whose romantic tales are "as magical and unique as any you ever had the joy to read" (Romantic Times). Now she spirits a misty, secluded island off the central coast of Maine, where a pair of Scots brothers clash with two independent women...
The proud descendants of a Highland clan, Calum and Eachann MacLaughlan live in seclusion on a Maine island. The brothers are as different in spirits as they are in looks. Though one is dark and levelheaded, the other fair and adventurous, they have one thing in common: They want brides. When Eachann's two unruly children are expelled from school, he is even more determined to wed. Following an old Scottish tradition, Eachann decides to solve the problem for both himself and his brother….
Spying on a fancy society party, Eachann sees a solution before him. The always capable debutante Georgina Bayard is basking in the light of her own ball. Meanwhile, outside, Amy Emerson is valiantly struggling to conceal her first broken heart. Swept away by this young Scotsman, both young women become captives. Kidnapped and furious, with only each other for support, Amy and Georgina have a choice: fight for the life they'd previously known…or let their hearts get carried away….
More info →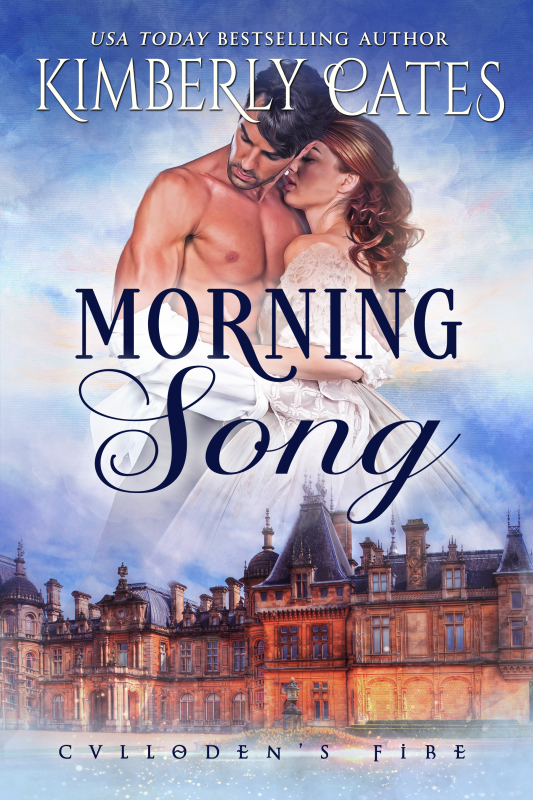 A headstrong runaway:
When practical spinster Hannah Gray rescues her nephew Pip from his cruel father, she has no choice but to flee Ireland. Once in England, fate hurls her onto the doorstep of notorious eccentric Austen Dante. Aware that the isolated manor is the perfect place to hide Pip, Hannah takes a desperate gamble, pretending that she can transcribe Dante's musical compositions—even though she can't understand a single note.
A man of secrets:
Mercurial inventor and composer Austen Dante knows why he is called the "mad master of Ravenscar". Countless assistants have fled, unable to keep up with his frenetic work pace. Yet Dante will trust no one with the reason for his race against time—or the secret that has shaped his solitary life. When he plucks a 'half-drowned Irish cat' from a storm he never suspects that she will match his fire, but Hannah Gray is living a lie.
Can a love begun in deception survive when the truth is revealed in the harsh morning's light?
More info →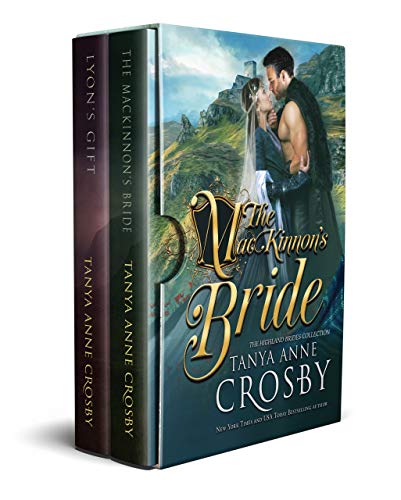 An exclusive, limited-time introduction to The Highland Brides series by New York Times and USA Today bestselling author Tanya Anne Crosby. This volume contains two full-length novels, book 1 and book 2 of The Highland Brides.THE MACKINNON'S BRIDE: BOOK #1 - When Iain MacKinnon's young son is capt...
More info →