Écosse, 1125, la légende commence...Pendant deux siècles, la famille d'Aidan dùn Scoti a gardé le plus grand secret d'Écosse, attendant un successeur digne d'unir les clans des Highlands. Ils sont les derniers des « hommes peints », les gardiens de la véritable pierre du destin.Une lu...
More info →

Browse by Genre
Featured Books
Fury Of Fate (A Dragonfury short story)
She's determined to try something new…
Sasha Cooper is a woman on a mission. Determined to let loose and live a little, she takes her best friend's advice and embarks on a night of passion with a complete stranger. No regrets in the morning. No looking back either. But when the one she chooses turns out to be a Dragonkind warrior, Sasha knows she's in trouble—and that the man she believed was a dream come true could end up being her worst nightmare.
He never intended to get involved…
Ivar, leader of a rogue faction of Dragonkind, isn't a pushover. So when a noisy neighbor jeopardizes the security of his secret lair, he decides to take care of the problem once and for all. Little does he know banging on Sasha's door will send him on a passionate odyssey unlike any he's ever experienced. But when the night takes a deadly turn, he's left little choice—escape from the woman who possesses the power to kill him, or die trying.
More info →

Fearsome Scots laird Gabriel MacLachlan must take a bride, but not just any bride. Magdalene, his liege lord's younger sister is known to be as bonny as any Highland lass but as mad as a loon. Mad Maggie, they call her—and Gabriel has no choice. Not if he wants to put food in his clansmen's bellies, clothes on their backs, and repair the crumbling castle he calls home. A fat dowry in exchange for a madwoman, whose life will be in danger from the MacLachlan family curse the instant she becomes his wife.
A generations-old curse, an honorable chieftain, a clever beauty—it's the perfect recipe for a spirited Highland Romance.
More info →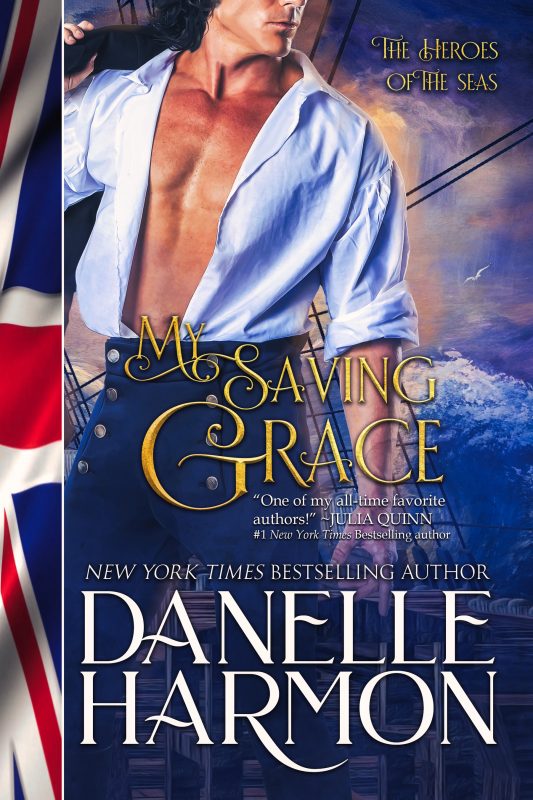 "One of my all-time favorite authors!" - JULIA QUINN, #1 New York Times Bestselling Author
Lady Grace Fairchild is impetuous, free-spirited — and single. With her mother on her fourth husband and her future uncertain, Grace has set her sights on the most eligible naval officer on the marriage market. Dashing and decorated, every woman's dream, she needs to find a way to impress him with her sailing skills. But who can she find to teach her the ways of a mariner so she can impress the naval hero?
More info →