Colleen Gleason
Colleen Gleason is a New York Times and USA Today bestselling and award-winning author who can't seem to decide what type of book to write…so she writes a lot of different genres!
So far, Colleen has written everything from vampire hunters to dystopian romance, to steampunk, historical romance, and mysteries with a supernatural flair. One element, however, that appears in all of her stories, is that of partnership…whether it be professional, romantic, or both.
All of Colleen's books feature strong heroines experiencing fast-paced adventures, danger, mystery, and of course, romance. But at the core of each story is the belief that every woman deserves a partner who accepts her for her strengths as well as her weaknesses—and vice versa.
Colleen lives in the midwest United States with her family and two dogs, and is always working on her next book.
His family lost forever during The Change, Wyatt is a man with nothing left to lose. But just when he thought he'd never feel anything again, Remington Truth comes into his life. Knowing the bold beauty faces unimaginable dangers on her quest to safeguard the mysterious crystal in her possession, he joins her on her journey—never expecting her to find a way past the wall he's built.
Remy's a woman with everything at stake. While protecting the powerful crystal that is her family's secret legacy, she dares trust no one. Yet once she recognizes the ravished heart beneath Wyatt's stony facade, she's willing to risk it all.
Together they battle the force of darkness—their very survival at stake…until Remy is forced to make a terrible decision. The result could destroy them…and the rest of the world.
More info →
Oliver Heber Books presents NINE full-length historical romances from nine nationally bestselling authors--all first in series romances to acclaimed, beloved romance series. Don't miss this limited time edition. Ready, set... binge!
More info →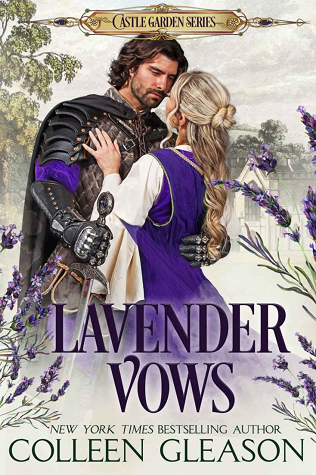 Lord Bernard of Derkland needs to find a wife, if for no other reason than to satisfy his father and his incessant badgering. He has no interest in marrying, but when he meets the beautiful and gentle Joanna of Swerthmore, he knows immediately that she is the one.
The only problem is: she's already wed.
More info →