Browse by Genre
Featured Books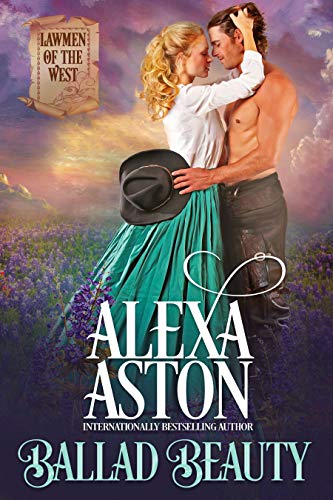 A lawman chasing down the man who almost charmed him into a life of crime.
An abandoned daughter finally reuniting with her beloved father.
Two individuals seeking the same man—for very different reason . . .
After ten years apart, Boston schoolmarm Jenny McShanahan receives a letter from her father that instructs her to join him in Texas. She has no idea that he's become Famous Sam McShan, the Robin Hood of the West. She arrives to find Sam already gone, but he left instructions for Jenny to hire a guide and rendezvous with him in Nevada.
Texas Ranger Noah Daniel Webster knows Sam personally because Noah's father—Pistol Pete Webber—was Sam's longtime partner in crime. When Pete is killed during their last big score, Noah requests the assignment to bring Sam to justice. Going undercover, he volunteers to act as Jenny's escort across the dangerous prairie, using her to track her outlaw father's location.
As they journey through rough country, love blossoms—but Noah knows the second he arrests Sam, his betrayal will kill Jenny's love for him. Should the lawman do his duty as a Ranger, or should he let love rule? The choice Noah makes will change their lives forever.
More info →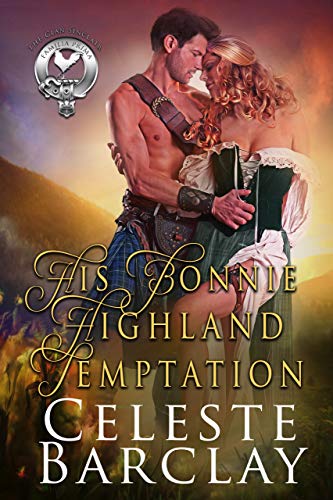 Unwanted and unloved...
Siùsan Mackenzie has spent a lifetime feeling unwanted and unloved after her mother dies in childbirth and her father abandons her for a new wife and new family.  Forced to start her life in her clan's village and then brought to the castle as no more than a servant, Siùsan longs for the chance to escape her clan and the hurt of being ignored.  When her father, the Mackenzie chief, unexpectedly announces her betrothal, Siùsan is filled with fear that her father is sending her off to an ogre who will treat her no better or possibly even worse.  When she discovers who her intended is, she seizes the chance to leave behind those who sought to punish her and manipulate her.
Could Siùsan's father finally have done right by her?  Will Siùsan find happiness in her new home, or is her future only to repeat her past?  
Unaware and unready...
Callum Sinclair, the heir to Clan Sinclair, knows that he will one day have to marry to carry on his clan's legacy.  He just did not know that his bride-to-be would arrive less than a week after his father announced the betrothal.  Enjoying the company of women has never been a struggle for Callum, but as are all the men of Clan Sinclair, he is committed to being a faithful husband.  When Siùsan arrives, Callum is unprepared for the gift his father has given him in his soon-to-be wife.  Callum is eager to get to know his fiery haired bride who barely comes up to his chest, and Siùsan is tempted by Callum's whisky brown eyes and gentle nature.
But if only it were that easy.
A tangled web of jealousy and deceit is woven when members of Siùsan's clan join forces with outsiders to keep them apart.
Will Callum be able to reach Siùsan to prove to her that she will never be unwanted or unloved again? Can Siùsan put her trust in a man she desires but barely knows?
More info →
Écosse, 1125, la légende commence...Pendant deux siècles, la famille d'Aidan dùn Scoti a gardé le plus grand secret d'Écosse, attendant un successeur digne d'unir les clans des Highlands. Ils sont les derniers des « hommes peints », les gardiens de la véritable pierre du destin.Une lu...
More info →