Browse by Genre
Featured Books
Inheriting the title from his murdered father, Alec finds just how dire things really are. His father's gambling obsession left the family with nothing but the entailed properties. The ton views him as a disgraced duke.
Alec, now The Duke of Wexwood finds himself in need of a bride. One with a substantial dowry. It needn't be a love match as Alec doesn't believe love exists except in rare cases. He needs a woman who can help him rebuild the dukedom.
Margaret Douglas is an American recently arrived back in England. She has fulfilled her late father's wishes by returning with her mother. Now she needs to find a husband. One who won't squander her dowry, someone who'll see her as an equal. Introduced by her cousin, the Earl of Norwood, Margaret and Alec come to an agreement which quickly turns into a passionate romance. Lurking in the background are secrets—ones Margaret can't hide from the duke. Secrets she brought from America. What will happen when Alec finds out what she's hiding?
More info →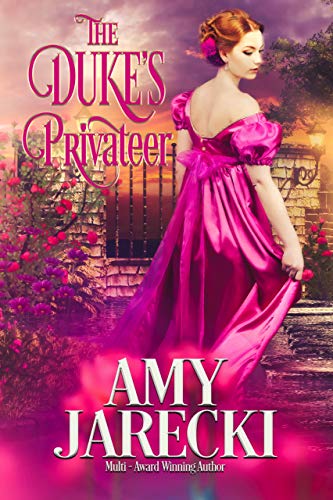 When it comes to women, the Duke of Danby is an audacious rake… but when it comes to ridding the kingdom of smugglers, he's leading the charge. The Prince Regent has bankrupted the country more than once, and Danby isn't about to go down with a sinking ship.
The Honorable Eleanor Kent hides behind the image of a self-proclaimed spinster… though in truth she's one of England's most sought-after privateers.
When their paths cross at a royal dinner… Danby suspects the stunning redheaded woman is more than she seems. He engages her to consult on a chinoiserie remodel and Eleanor gladly accepts. Indeed, she'd rather keep her enemy close where she can watch his every move. Though neither duke nor lady has a clue of how tangled the web they're spinning will become. As the heat ratchets up, so does their unbidden attraction. Will they get burned before it's too late to run?
More info →

Enjoy three exciting tales of captive brides in one extraordinary collection: Twin Passions, Captive Rose, and The Pagan's Prize!"Another fine example of Ms. Minger's amazing talent." – Johanna Lindsey, New York Times Bestselling Author"Outstanding...a well-written, moving story that shows...
More info →