Browse by Genre
Featured Books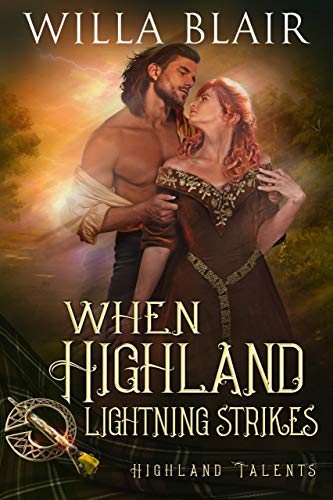 A Man who would be Laird
Angus MacAnalen fully expects to succeed his dead brother as Laird. But on the day of the Clan Council''s vote, a new lass steals his breath and his heart, making him question the ambition that drives him. When he begins to suspect she has a hidden talent that could help his clan, he must overcome the painful disappointment of the past before it costs him the future he desires.
A Lass in Exile
Because of her strange ability, Shona''s village banished her to live with a distant uncle after her parents died. When she catches the eye of the prospective laird of her new home, she fears the clan''s scrutiny may cause her to be expelled again, or worse. But Angus seems determined to win her heart, and Shona can''t help wanting to give it to him, despite the risks.
A Love Lifted out of the Ruins
Broken promises and broken dreams litter their pasts, and their present. Can they build a future from the ruins?
More info →
When Angus MacDonald, Lord of the Isles, agrees to harbor Robert the Bruce from the viperous English fleet, they are forced to be on the constant move. When they arrive in Ulster seeking support from kin, they are met with a brutal battle. As Angus escapes, it is not a man who challenges him in a hidden birlinn. A wee wisp of a lass faces him with a battle axe in her hands. Aye, he can steal the boat and rescue his king, but he cannot bring himself to throw a woman overboard. Moreover, if he lets her go, she'll raise the alarm for certain. With no choice but to bind her wrists and take her captive, he races against time to save his men. As they seek refuge, the woman proves feisty and clever beyond her worth, a complete thorn in Angus's side, no matter how bonny she may be. However, once Angus discovers the lass is Anya Chathain, granddaughter of his nemesis, Lord Guy O'Cathain, the king insists the only solution is for the pair to marry. But will this union of two hated rivals erupt in passion or war?
More info →

A daughter of the forest and loyal to no clan, Seana has been whispered to be a child of the faeries, but not even a little Gael magic can help her claim what she truly desires—a home and hearth… before it's too late for her ailing da.Seana pins all her hopes on Broc Ceannfhionn, but Broc has ...
More info →