Colleen Gleason
Colleen Gleason is a New York Times and USA Today bestselling and award-winning author who can't seem to decide what type of book to write…so she writes a lot of different genres!
So far, Colleen has written everything from vampire hunters to dystopian romance, to steampunk, historical romance, and mysteries with a supernatural flair. One element, however, that appears in all of her stories, is that of partnership…whether it be professional, romantic, or both.
All of Colleen's books feature strong heroines experiencing fast-paced adventures, danger, mystery, and of course, romance. But at the core of each story is the belief that every woman deserves a partner who accepts her for her strengths as well as her weaknesses—and vice versa.
Colleen lives in the midwest United States with her family and two dogs, and is always working on her next book.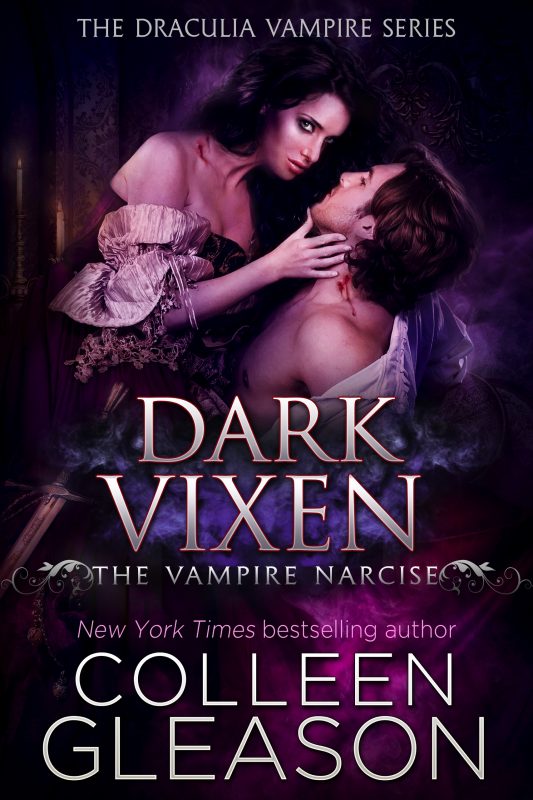 The Dracule woman Narcise has been trained as a warrior, enslaved by her brother Cezar—the most dangerous and evil of all Dracule vampires—to provide entertainment for himself and his cronies. When she loses one of her gladiator-type battles, her opponent's prize is the use of her body for the night.
It is no wonder Narcise cannot trust a man…even Giordan Cale, the handsome vampire who vows to free her from her brother's captivity. But his promise is followed by a deep, shocking betrayal—destroying her heart and trust forever.
Yet, Narcise finds a new savior in vampire hunter Chas Woodmore. He wants her, he worships her…he will kill for her.
But when a soul is in danger, and the only hope is to risk one's heart or lose freedom forever, can someone like Narcise learn to trust again?
And when Cezar is determined to move heaven and earth to destroy the men who love her, who will walk away…and who will be forever damned?
More info →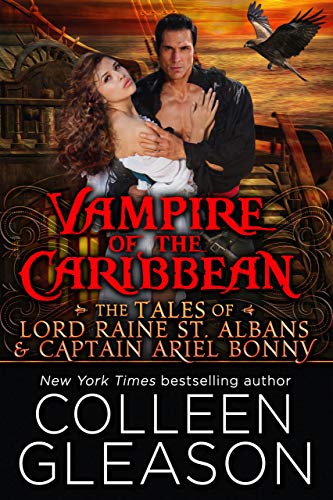 The Caribbean Islands, 1804: When Lord Raine St. Albans goes off to the Caribbean (not a great place for a vampire to be, considering the long, sunny days) on a mission to try and thwart the evil vampire Cezar Moldavi, he finds himself at the mercy of the female pirate captain Arial Bonny...in more ways than one.
More info →
Five men emerge from the remnants of destruction with extraordinary new powers. 
They are humankind's last hope, but they cannot survive this devastated world alone.
When Dr. Elliott Drake emerges from a cave after traveling fifty years through time, the world as he knew it in 2010 is gone. Cities are overgrown jungles, and what's left of civilization has been repressed by crystal-wearing immortal beings. But even more unsettling: Elliott has acquired an extraordinary ability–the power to heal.
But even that gift, in a world that lacks the technology and infrastructure of his past, is a two-edged sword for Elliott.
Jade Kapiza, who was once imprisoned by the immortal beings, has been in hiding for years. But now she's determined to help the human race fight back against the control of her captors. She can trust no one…but when Elliott comes into her life, he pushes at her defenses and begins to tear down the walls she's built so carefully.
Yet the mysterious doctor seems to have secrets of his own. Can Jade trust Elliott with her heart, even as they risk their lives to save a band of innocents?
And can Elliott find a new place for himself–a home–in this new, ravaged world?
More info →