Browse by Genre
Featured Books
The duke's bargain never included falling in love...
When Savannah Dawson married the second son of an English earl, she never dreamed she'd have to leave her beloved America, let alone enter the aristocracy at her son's side. Yet when the earl dies and her husband disappears at sea, Savannah's life is upended. Bringing her young son to England to meet her shrewish mother-in-law is only the beginning of her trials. The dowager countess has asked a duke to assist in the new earl's education—a man whose power and position could define the course of Savannah's life. Proud and stubborn, Savannah refuses to be intimidated. And yet neither can she resist the attraction that catches fire between them.
More info →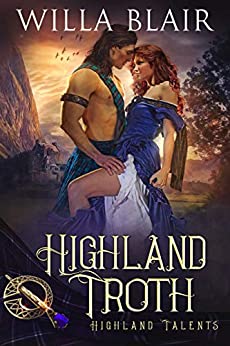 Years ago, after tragedy struck Jamie Lathan's family, fosterling Caitrin Fletcher was sent home, out of danger. Heartbroken, young Jamie never expected to see her again. He certainly never imagined he'd be called upon to escort her to be betrothed to another man.
But now, as their attraction reignites during the trip, Jamie's longing for Caitrin deepens, and he despairs to lose her again. The secret he hides, however, may prevent any chance for a future with her. Can Jamie find a way to claim her himself without starting a war involving three clans?
Caitrin is torn between her duty to make the marriage her father wants and her feelings for Jamie, the lad she's loved for years. When she meets the man her father has chosen, her secret Highland talent tells her he cannot be trusted. Can she refuse the powerful lord without revealing how she knows he's lying...about nearly everything?
More info →

"The bluest of blood, the boldest of hearts; the de Montforte brothers will take your breath away."Blessed — or perhaps cursed — with a fiery temper, a strong will, and a blatant disregard for his brother's wishes, Lord Andrew de Montforte's only desire is to be left alone. But after being cau...
More info →