Browse by Genre
Featured Books
After the crowning of Robert the Bruce, Sir James Douglas is sent to the Scottish borders to wreak havoc on those loyal to Edward of England. But his plans go wildly astray when Lady Ailish Maxwell's brother is captured by her traitorous uncle. James has every intention of finding the lad but when Her Ladyship announces she's joining the quest, he's not about to let her go, no matter how beautiful her crystal eyes, or convincing her silver tongue.
And Ailish will not sit idle while her brother, the true heir to the Maxwell dynasty, is taken deeper into the enemy's lair. After putting forth every ounce of reasoning she can muster, Sir James agrees to allow her to pose as his wife. But what she doesn't count on is falling in love with the braw Highlander. And as they ride farther into enemy lands, they cannot ignore the intensity of the passion simmering between them—though it could very well ruin everything they have worked so hard to preserve.
More info →

After saving Robert the Bruce's life, Cameron Campbell finds himself rewarded with an enemy's castle. His first act as laird is to release the wretched prisoners in the dungeon, one of them no youth but a flame-haired beauty on the brink of death. Alas, though Cameron is no stranger to war, he's nonetheless a stranger to women. Still, he vows to do his best to nurse Aislinn back to health. Although if he thought her helpless, he couldn't be more wrong. Fierce and loyal to her kin, Aislinn insists upon setting out to find her father and brother, both having come from Ireland to fight for King Robert. Despite that Cameron believes them executed by now, and against his better judgment, he joins her on a dangerous quest to discover her family's fate, never expecting to lose his heart along the way.
More info →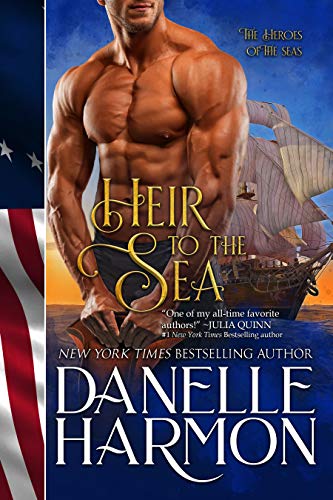 His life devastated by tragedy, privateer Captain Kieran Merrick, youngest son of a famed New England seafaring family, sets sail for his childhood home to confront bittersweet memories. When he encounters a merchant ship adrift in the Caribbean, he discovers something he never expects ... a red-hai...
More info →