Browse by Genre
Featured Books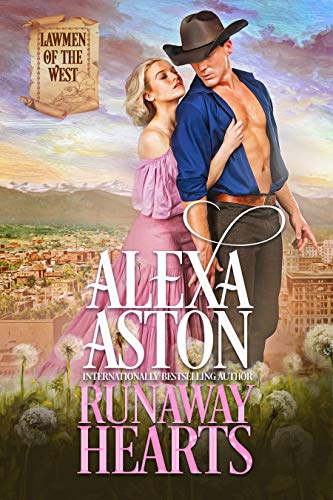 A young woman fleeing to save her life.
A untrusting loner weighed down by guilt.
Two very different souls who find love in the booming American West . . .
Shortly after her beloved father's death, Emma Bradford becomes a runaway heiress when she overhears her beau and stepmother plotting to steal her fortune—and take her life. She jumps on a train headed to the American West and is instantly attracted to a handsome stranger onboard.
Pinkerton detective Rye Callahan is assigned to protect an opera diva as she travels from New York to Colorado and remain undercover as a bodyguard during her engagement at Denver's newest opera house. Along the way he encounters a beautiful woman who looks and sings like an angel, but Rye is married to his job and determined not to become involved with the woman romantically.
But Rye and Emma wind up living in the same house in Denver, and their relationship heats up fast. When the diva disappears without a trace, Emma takes her place on stage—only to wind up missing soon after. Rye races against the clock to find both women in time. And if he does, will he be able to open his heart and learn to love?
More info →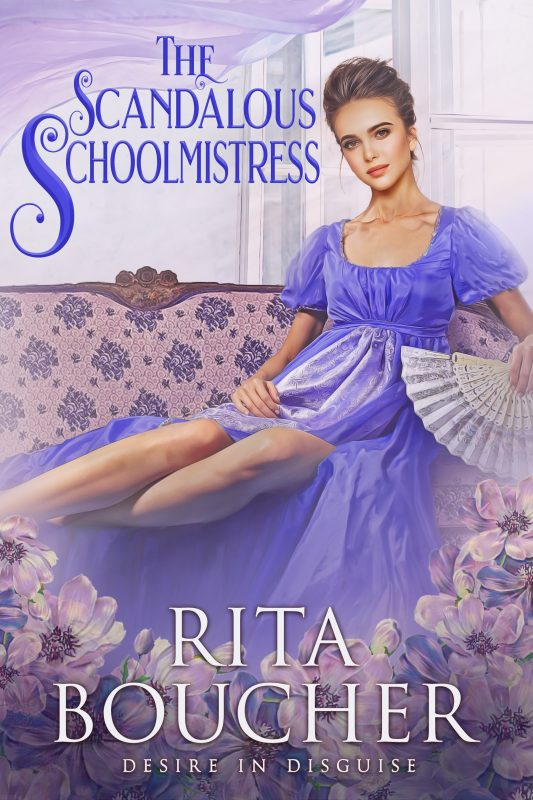 With a reputation for making misfits into marriageable maidens, Morton House has become one of the premier seminaries in London. Daniel, Viscount Corvin, believes that the school is his sister's only hope until he can find a suitable wife and remove Emmeline from their father's uncaring custody. But when Daniel meets a mysterious early morning rider in Hyde Park, he finds himself distracted from his review of Marriage Mart eligibles. Determined to unravel her identity, Daniel discovers that the woman he knows as "Elaine" resolutely resists his blandishments.
Society would be aghast to learn that Morton schoolmistress Guinivere Courtney is hiding from a disreputable past. When the Viscount Corvin's sister becomes a pupil at the school, Guin is drawn into Emmeline's brewing batch of scandal broth. She knows that it is only a matter of time before Daniel discovers that she and the elusive Elaine are one and the same, and the bond of passion between them ruins her and the school.
More info →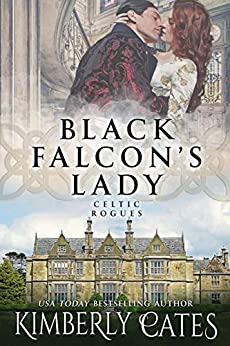 An unloved English heiress...
When shy Maryssa Wylder refuses an arranged marriage, her father exiles her to his isolated holdings in Ireland, a hell he claims is populated by savages eager to slit English throats. On her journey, she is robbed by the Black Falcon, an Irish highwayman who curses all with the Wylder name. A brigand he may be, yet she can't forget the way he looks at her—his dangerous passion piercing her lonely heart.
A dispossessed Irish prince...
Tade Kilcannon has every right to hate the Wylders. Though his ancestors were Irish kings, the English have stolen his birthright, giving it to Bainbridge Wylder, a ruthless English overlord who drives the Irish crofters from their homes. Though the people of the glen think Tade Kilcannon is a rakehell, in truth, he is the Black Falcon, a masked patriot who bedevils the English. But this rogue's heart is untouched until Maryssa Wylder saves his family from marauding soldiers.
A love worth defying two worlds...
Maryssa blossoms because of Tade's tenderness, but he knows that to love the English daughter of his family's great enemy is impossible. Then disaster strikes the glen, throwing Tade's fate and the future of those he protects into Maryssa's hands. Maryssa faces a heart-wrenching choice, one which may cost her the very life of the man she loves.
More info →