Browse by Genre
Featured Books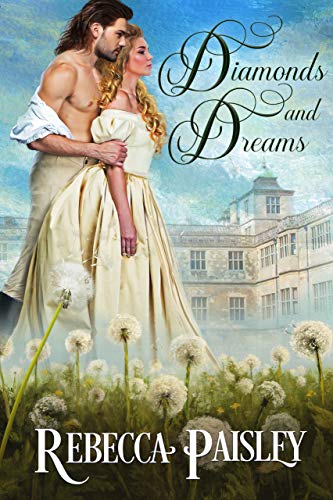 Goldie Mae needs a duke. If she doesn't produce one, she'll lose the charming English estate she calls home. When a tall, dark stranger with a sardonic drawl and glittering green eyes drags the golden-haired beauty out of a pond to "save" her from "drowning", she believes she's found the man who can make all her dreams come true. She offers to give the bemused fellow "duke lessons", not realizing she is instructing the very man born to the role.
Saber Tremayne, the Duke of Ravenhurst, is known as the "Diamond Duke" because the untimely death of his fiancé has chilled his heart to ice. Weary of being pursued by fortune-hunting beauties, Saber can't resist going along with Goldie's hare-brained masquerade. As Goldie begins to melt his icy heart one kiss at a time, Saber finds himself falling beneath the tender spell of a woman who will always prefer a crown of dandelions to a diamond tiara. But is it too late for the disenchanted duke to learn the most important lesson of all—how to love again?
More info →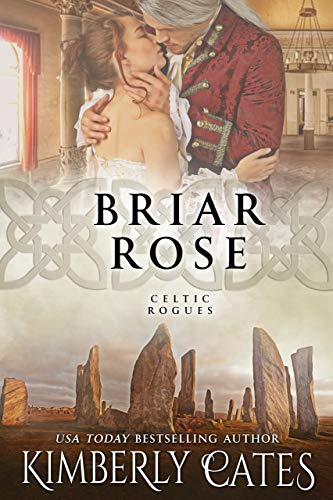 A fairy-kissed Irish healer...
Rhiannon Fitzgerald has no memories of her heritage, only her father's claim that fairies bestowed her gift for healing. Traveling the Irish countryside alone, she cares for any wounded creature in her path. When she stumbles across a half-dead English officer amid the standing stones of Ballyaroon, she senses the turmoil in him—and the danger.
An English rogue beyond hope...
Shot in the standing stones above the ruins, Captain Lionel Redmayne expects to wake in hell for his numerous sins. But when he regains consciousness in a gypsy caravan under the care of a winsome Irish woman and her motley pack of animals he is impressed with the devil's resourcefulness. Dumping the meticulous Captain into such chaos is far more torturous than flames.
A chance at redemption...
Rhiannon knows there is no place for a free-spirited gypsy in Redmayne's rigid military world. Redmayne worries that Rhiannon will pay the ultimate price for his sins when his enemies stalk her for daring to help him. And though he wants nothing more than to allow this Irish beauty to lead him from the dark and twisted maze of secrets that imprison his heart, he fears that the only way to save her is to let her go. Or is it possible that a little chaos is exactly what Lionel Redmayne needs to save him from a cunning foe who stalks him still?
More info →

The MacKinnon's Bride Missing Epilogue - please note, this is a not a stand-alone novel. It is a "super epilogue," written to complement The MacKinnon's Bride and is best read after reading the entire series. Eleven years later, Hugh FitzSimon is a broken man. He is forsaken, alone, a wretch left to...
More info →