Browse by Genre
Featured Books
"A sparkling gem for your keeper shelf!" ~ RT Book Reviews
The year is 1814 and Grey St. James, Viscount Altburne, has escaped from Napoleon's prison on the rocky isle of Mont St. Michel. Desperate and dangerous, he is a far cry from the rakish nobleman who broke hearts in Regency London.
High in a tower in her uncle Nicholai's French château, Natalya Beauvisage is writing a romantic novel. At 26, she is beautiful but hardly marriageable, devoted instead to being an author. However, when a potently attractive stranger appears to hold her at knifepoint, Natalya thrills to a flesh-and-blood man.
Grey must escape from France and Natalya longs to return to America, so they form an unlikely alliance, traveling together in disguise. Natalya is caught up in a passionate fantasy that surpasses any she could imagine, but Grey's heart is imprisoned by dark secrets that must be uncovered before he can open his heart to love...
More info →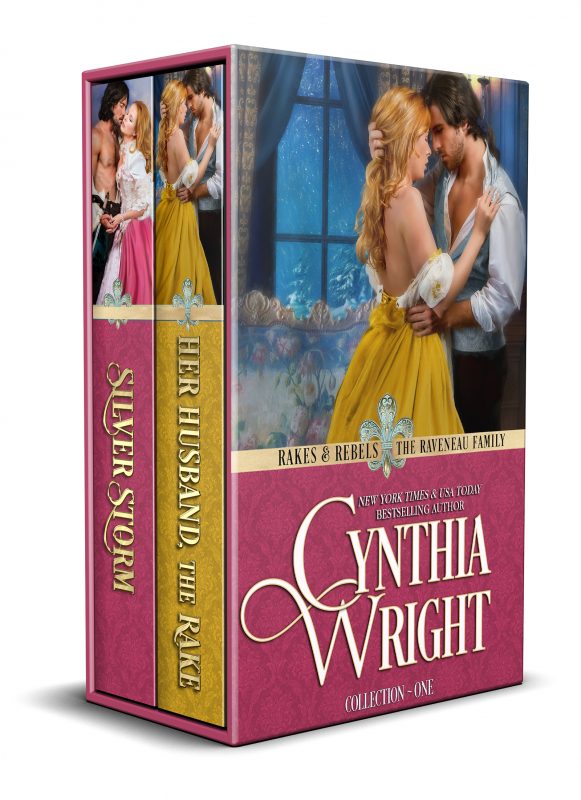 A TWO-BOOK SET starring a magical couple!
Join André & Devon, the couple who launched the Raveneau Family series, from their long-ago meeting and stormy romance in SILVER STORM to the sequel, HER HUSBAND, THE RAKE, that takes readers inside their still-passionate, but bumpy marriage...
More info →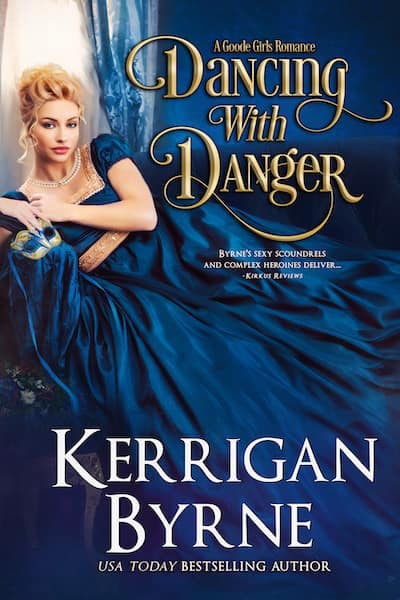 Mercy Goode is only truly good at one thing: finding mischief wherever she goes. This knack thrusts her in the path of Adrian McKendrick, a cold-hearted rogue with a dangerous past and a devious objective. As a gentleman used to behaving badly, Adrian doesn't think twice about seducing the desirable Goode Girl.
And he has never had a woman resist him…until now.
More info →