Browse by Genre
Featured Books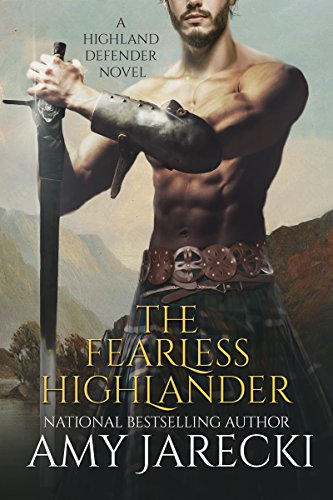 Heir to the most notorious clan in the Highlands, Hugh MacIain hides his identity while imprisoned in the bowels of Fort William's hell. Aye, this braw warrior has endured horrors that should have seen him dead, though now it appears it's the bloody flux that will send him to Satan's fire.
Optimistic, competent, and captivating, Charlotte Hill takes pity on a fevered prisoner sprawled atop a cot in the fort's surgery. When finally the Highlander opens his eyes, he seizes her heart with a pained stare. Truly, this is no commoner—but in 1692, a warrior loyal to the Jacobite cause and the daughter of a government colonel may as well be worlds apart.
After his escape, Hugh snatches a chance to woo the lass, until disaster strikes. While war and lust for vengeance force Charlotte further from Hugh's arms, the couple's romance seems aimlessly adrift on the open sea. Before they sail too far apart, can the tender love of an English lady coax a determined Highlander from his path of revenge?
More info →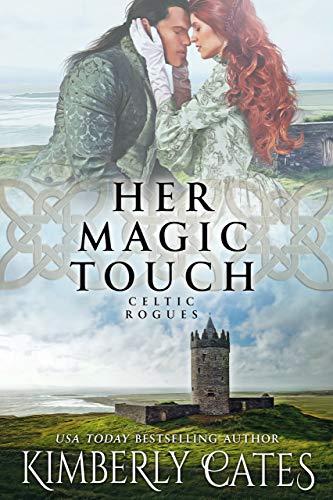 A Desperate Magic...
On Beltane eve, Mary Fallon Delaney steals to a castle ruin where her mother's allegedly magical brooch has been hidden all these years, waiting for the right moment to summon "Ciaran of the Mist," a mythical Celtic warrior promised to appear at the hour of Ireland's greatest need. A legend to be sure, but Fallon is willing to try anything to save Ireland from the marauding English. When she waits for the moonlight to work its magic with the brooch, a naked stranger stumbles out of the mist and she stares in disbelief.
A mysterious stranger...
As much as he insists he is no Celtic warrior from the fairy realm, this mad Irish beauty insists on calling him Ciaran. He knows nothing of his life before he stumbled out of the mist, his head gashed, and he has no intention of getting swept up in the clash between the Irish and the English. However, when Ciaran encounters the villainous Captain Lionel Redmayne, who is fascinated by Fallon, Ciaran finds himself caught up in Fallon's world of rebellion, wishing he could be the hero she longs for.
A sacrifice foretold...
But whatever his identity, Ciaran knows how the story will end. He will walk into the mist alone— unless the passion he finds in Fallon's arms is strong enough to ransom him from the secrets locked in his past. Yet does Fallon have the courage to love an all too flawed mortal when she's spent a lifetime in love with a dream?
More info →

A special, limited-time first-in-series set of Tanya Anne Crosby's bestselling medieval series, The Highland Brides & The Guardians of the Stone. Also included: a three chapter preview of Tanya's new book, The King's Favorite.The MacKinnon's Bride When laird Iain MacKinnon's young son is captur...
More info →