Browse by Genre
Featured Books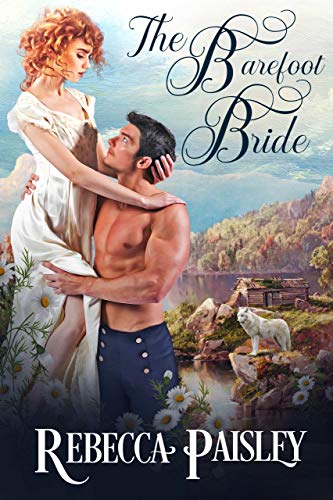 The last thing handsome, aristocratic Saxon Blackwell needs is a bride. But a cruel ultimatum from his wicked witch of a grandmother leaves him with no choice but to seek one or lose his vast English estate forever. Saxon's flight from high society leads him right into the arms of Chickadee McBride—a barefoot, flame-haired mountain girl with a saucy tongue, a tender heart and her very own wolf.
Both shocked and secretly intrigued by the untamed beauty's scandalous behavior, the cynical Saxon quickly decides Chickadee would make the perfect bride to bring home to grandmother. Chickadee's Scotch-Irish temperament and irresistible shenanigans set society ablaze with gossip, but it is Saxon who finds his body burning with a passion he can no longer deny. Too late, he realizes his wild bride is in danger of making him a prisoner of desire…and capturing his heart…
More info →

Though he uses the reputation to his advantage, the exotic Duke of Evesham is misunderstood and mysterious. He sidles around societal rules, especially when it comes to pursuing a wife. Though when he sets his sights on Lady Georgiana, the rules find a way of bending on their own accord.
She has no intention of courting anyone…
The consummate bluestocking is in London for one thing—to find a financier for her late husband's fire engine. And after six years away from the ton, Georgiana realizes social codes of conduct are different for widows—especially for ladies who catch the attention of the Duke of Evesham—the one man from whom the lady harbors a ghastly secret.
But fate has a way of making opposites attract…
And when this pair unite, the sparks between them are hotter than blue fire. But will Lady Georgiana's secrets lead to their demise? Or can the devilish duke find it in his heart to forgive the woman who has claimed his mind, body, and soul?
More info →

"'Tis one thing to be tempted, another thing to fall."~William Shakespeare, Measure for Measure.He's no stranger to sin…A prolific serial killer is crucifying and 'baptizing' the working girls of Portland, and FBI Special Agent Luca Ramirez is locked in a desperate race to prevent the ...
More info →