Browse by Genre
Featured Books
Lady Caroline has made a mess of her life. She flees not knowing whether her husband, the earl of Carlisle still lives. Luckily, fate has another twist for her.
Enter Ewan Drummond, duke of Kirkcaldy. The handsome duke offers her a place to go while she determines what the earl is up to, if he even lives. His mother is in need of a companion. Lady Caroline's brother, Lord Montgomery accepts on her behalf and they leave for the duke's home in Scotland.
She finds Drummond easy to talk to, but is well aware the man has secrets of his own. Why does he leave the house in the middle of the night, and where does he go?
Can he be of assistance or will involving himself sully his reputation?
More info →

After saving Robert the Bruce's life, Cameron Campbell finds himself rewarded with an enemy's castle. His first act as laird is to release the wretched prisoners in the dungeon, one of them no youth but a flame-haired beauty on the brink of death. Alas, though Cameron is no stranger to war, he's nonetheless a stranger to women. Still, he vows to do his best to nurse Aislinn back to health. Although if he thought her helpless, he couldn't be more wrong. Fierce and loyal to her kin, Aislinn insists upon setting out to find her father and brother, both having come from Ireland to fight for King Robert. Despite that Cameron believes them executed by now, and against his better judgment, he joins her on a dangerous quest to discover her family's fate, never expecting to lose his heart along the way.
More info →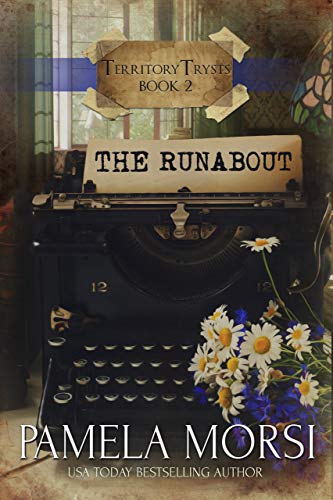 From a USA Today bestselling author, Pamela Morsi's Runabout is "Pure enjoyment, warm characters, wonderful situations," says RT Magazine. Spring,1916. Best friends Tulsa May Bruder and Luther Briggs are on a mission. After a very public jilting, everybody is looking at Tulsa May with such ...
More info →