Browse by Genre
Featured Books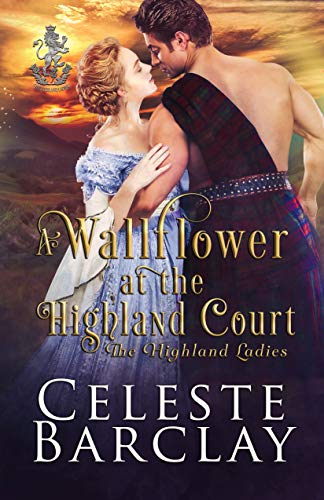 A wallflower...
Maude Sutherland grew up racing the boys, but when adolescence arrived, she became the ugly duckling of her clan. Sent to the Scottish royal court of King Robert the Bruce, forced to navigate the social machinations of courtiers, Maude is certain no man will choose her over the more elegant ladies-in-waiting. When a Highland laird arrives and sweeps her off her feet, Maude finds hope that she might grow into a swan. Can he convince her to trust his intentions are true?
A protector...
Kieran MacLeod arrived at court to settle clan business and to have a dalliance or two. But when he discovers a woman with lush curves crying on a terrace, he finds himself inexplicably drawn to the shy lady-in-waiting. Kieran finds he must use patience and kindness to lure Maude out of her shell. Can Kieran help Maude overcome her self-consciousness to stoke the passion stirring between them? Can he prove that his love can protect her from the cruel words of the other ladies-in-waiting?
A family that would keep them apart...
This slow burn romance bursts into flames as Kieran and Maude must unite to defend their love when she is put to the test by the MacLeod clan. Can Maude withstand the scrutiny? Or will Kieran's family have the last word?
More info →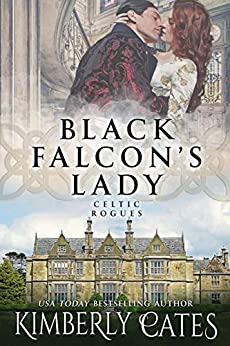 An unloved English heiress...
When shy Maryssa Wylder refuses an arranged marriage, her father exiles her to his isolated holdings in Ireland, a hell he claims is populated by savages eager to slit English throats. On her journey, she is robbed by the Black Falcon, an Irish highwayman who curses all with the Wylder name. A brigand he may be, yet she can't forget the way he looks at her—his dangerous passion piercing her lonely heart.
A dispossessed Irish prince...
Tade Kilcannon has every right to hate the Wylders. Though his ancestors were Irish kings, the English have stolen his birthright, giving it to Bainbridge Wylder, a ruthless English overlord who drives the Irish crofters from their homes. Though the people of the glen think Tade Kilcannon is a rakehell, in truth, he is the Black Falcon, a masked patriot who bedevils the English. But this rogue's heart is untouched until Maryssa Wylder saves his family from marauding soldiers.
A love worth defying two worlds...
Maryssa blossoms because of Tade's tenderness, but he knows that to love the English daughter of his family's great enemy is impossible. Then disaster strikes the glen, throwing Tade's fate and the future of those he protects into Maryssa's hands. Maryssa faces a heart-wrenching choice, one which may cost her the very life of the man she loves.
More info →

"A sumptuous and enjoyable read!" - Romantic Times
If Lord Donovan Trent had his way, he would spend his days carelessly wooing the women of London society. Instead, he finds himself banished to the English countryside of Cornwall, forced by the decrees of his father's will to run his family's tin mines and find a country bride.
More info →