Browse by Genre
Featured Books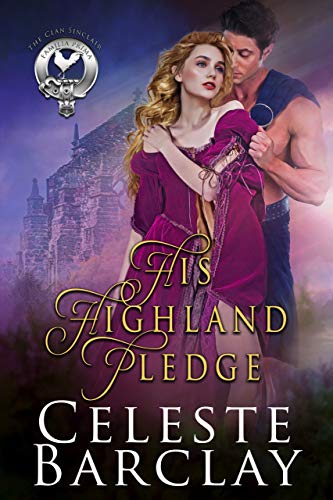 Old enough to love, too young to wed...
Sixteen year old Magnus Sinclair did not realize when he stumbled upon thirteen year old Deirdre Fraser he was meeting his soulmate.  Three years of meeting at Highland Gatherings and Royal Hunts, along with countless letters, build an unbreakable love between Magnus and Deirdre, and they secretly pledge themselves in a handfast.  When Deirdre's parents discover their daughter's actions, she is whisked away to become a lady in waiting to the queen as her parents' status grows within the royal court.
A boy grown into a man determined to never surrender his love again...
Seven years of separation have not lessened Magnus's love but have made him taste the bitterness of rejection.  Sent to court as the Clan Sinclair's representative, the last person Magnus thought to find is Deirdre Fraser, and the last thing he thought to learn is she will soon be betrothed--to a man other than him.
A girl grown into a woman willing to disobey to regain her lost love...
Deirdre has served the royal court ever since her parents pulled her from Magnus's arms.  She has been a dutiful daughter and dutiful companion to the queen, but she never let go of her love for Magnus or her hopes that they would be reunited.  Stunned to find Mangus walking past her, Deirdre's heart calls to him despite her parents' political ambitions.
Caught between expectations and desire, Magnus and Deirdre must work together to find a way to finally build their life together.
More info →

The fate of the world depends on his power...Malcolm de Moray is King of the Picts, a druid, and the Earth's last hope to stop the Apocalypse. To find his missing Grimoire and hunt down the evil threatening his family, he must venture into the Calledonian woods. The woman waiting for him will influe...
More info →

RT Book Review BEST ALL-AROUND HISTORICAL ROMANCE OF THE YEAR Nominee. "Compelling tale ablaze with heartfelt characters who walk off the pages and into your heart. KISSED is a story to make your heart sing." - RT Book ReviewsSwept from the aristocracy of England to The Colonies on the eve of w...
More info →