Browse by Genre
Featured Books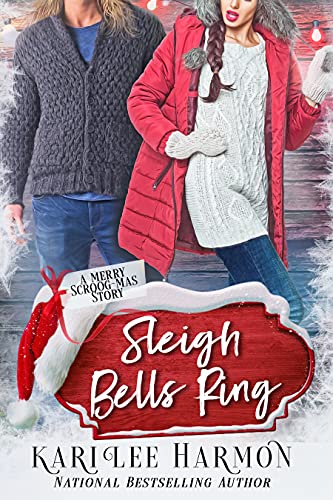 Sleigh bells ring and snow is glistening, but being stuck in a winter wonderland with Scrooge McDunky is anything but happy tonight.
Amber Evans, Ellen Patterson and Samantha Darling are Boston advertising executives and best friends. Sam and cynical business tycoon Nathan Snow, aka McScroogy, got engaged last Christmas Eve. Amber is the maid of honor and cocky retired NBA star Kip Covington, aka Scrooge McDunky, is the best man. A former college volleyball player, Amazon Amber is just as athletic and competitive as Caveman Kip, resulting in the two of them trying to outdo each other in their duties over the past year. Little does she know his cockiness is just a cover so no other woman will hurt him like his ex-wife who only wanted him for what he was, not who he was. When Kip offers a free weekend at his couples ski resort in Vermont called Snuggler's Nook for the bachelor and bachelorette parties, Amber has no choice except to agree since Sam and Nate are thrilled. The wedding is just days away on Christmas Eve when disaster strikes and a blizzard hits, stranding them at the beautiful romantic lodge. Forced to call a truce, Amber and Kip work together to try to pull off a miracle, but is it too late to miraculously discover the beautiful sight that was right in front of them all along.
More info →

Three bestselling romances by New York Times Bestselling author Tanya Anne Crosby, all rich with history and lore and capturing the passion and pageantry of the Middle Ages. This specially priced box set will be available for a limited time. HIGHLAND FIRE, BOOK 1Only one woman will tempt Aidan...
More info →

Less than 48 hours. That's how long Florence W. Aldridge has to live. Every event in a person's life is connected. The state of our lives, at any given time, is the sum of everything we have done and everywhere we have been. Our next decision determines, not merely where our lives end, but who we b...
More info →