Browse by Genre
Featured Books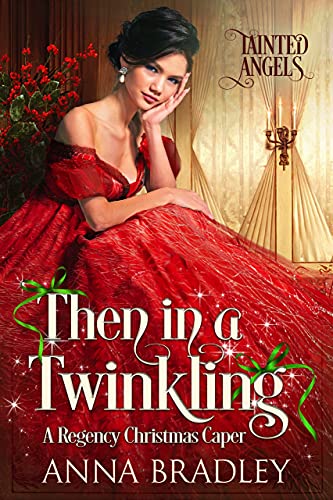 How far would you go for love?
London, 1812.
An escapade, a caper, an outrageous Christmas courtship…Oliver Angel will do whatever it takes to win the heart of his chosen lady. The first time he met Dinah Bishop she turned her pistol on him, but instead of his head, Dinah's ball struck the softest part of his heart. Oliver is determined to make Dinah his own, but there's one small problem…
More info →

Nobody writes a love story quite like Jill Barnett, whose romantic tales are "as magical and unique as any you ever had the joy to read" (Romantic Times). Now she spirits a misty, secluded island off the central coast of Maine, where a pair of Scots brothers clash with two independent women...
The proud descendants of a Highland clan, Calum and Eachann MacLaughlan live in seclusion on a Maine island. The brothers are as different in spirits as they are in looks. Though one is dark and levelheaded, the other fair and adventurous, they have one thing in common: They want brides. When Eachann's two unruly children are expelled from school, he is even more determined to wed. Following an old Scottish tradition, Eachann decides to solve the problem for both himself and his brother….
Spying on a fancy society party, Eachann sees a solution before him. The always capable debutante Georgina Bayard is basking in the light of her own ball. Meanwhile, outside, Amy Emerson is valiantly struggling to conceal her first broken heart. Swept away by this young Scotsman, both young women become captives. Kidnapped and furious, with only each other for support, Amy and Georgina have a choice: fight for the life they'd previously known…or let their hearts get carried away….
More info →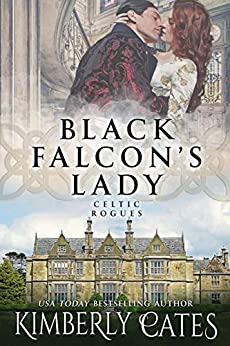 An unloved English heiress...
When shy Maryssa Wylder refuses an arranged marriage, her father exiles her to his isolated holdings in Ireland, a hell he claims is populated by savages eager to slit English throats. On her journey, she is robbed by the Black Falcon, an Irish highwayman who curses all with the Wylder name. A brigand he may be, yet she can't forget the way he looks at her—his dangerous passion piercing her lonely heart.
A dispossessed Irish prince...
Tade Kilcannon has every right to hate the Wylders. Though his ancestors were Irish kings, the English have stolen his birthright, giving it to Bainbridge Wylder, a ruthless English overlord who drives the Irish crofters from their homes. Though the people of the glen think Tade Kilcannon is a rakehell, in truth, he is the Black Falcon, a masked patriot who bedevils the English. But this rogue's heart is untouched until Maryssa Wylder saves his family from marauding soldiers.
A love worth defying two worlds...
Maryssa blossoms because of Tade's tenderness, but he knows that to love the English daughter of his family's great enemy is impossible. Then disaster strikes the glen, throwing Tade's fate and the future of those he protects into Maryssa's hands. Maryssa faces a heart-wrenching choice, one which may cost her the very life of the man she loves.
More info →