Browse by Genre
Featured Books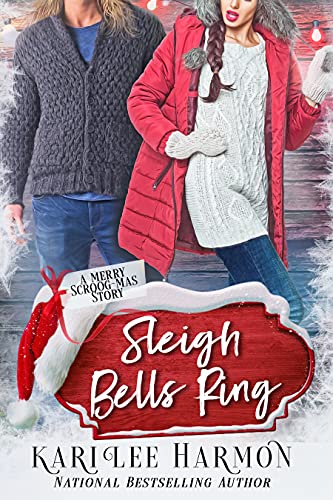 Sleigh bells ring and snow is glistening, but being stuck in a winter wonderland with Scrooge McDunky is anything but happy tonight.
Amber Evans, Ellen Patterson and Samantha Darling are Boston advertising executives and best friends. Sam and cynical business tycoon Nathan Snow, aka McScroogy, got engaged last Christmas Eve. Amber is the maid of honor and cocky retired NBA star Kip Covington, aka Scrooge McDunky, is the best man. A former college volleyball player, Amazon Amber is just as athletic and competitive as Caveman Kip, resulting in the two of them trying to outdo each other in their duties over the past year. Little does she know his cockiness is just a cover so no other woman will hurt him like his ex-wife who only wanted him for what he was, not who he was. When Kip offers a free weekend at his couples ski resort in Vermont called Snuggler's Nook for the bachelor and bachelorette parties, Amber has no choice except to agree since Sam and Nate are thrilled. The wedding is just days away on Christmas Eve when disaster strikes and a blizzard hits, stranding them at the beautiful romantic lodge. Forced to call a truce, Amber and Kip work together to try to pull off a miracle, but is it too late to miraculously discover the beautiful sight that was right in front of them all along.
More info →

Percival Montgomery, Marquess of Trent is being pressured by his father, the Duke of Marlborough to take a bride. Not just any bride, but the daughter of the Duke of Brandon.
Lady Eugenie Hamilton has been told under no uncertain terms she is to accept Trent's advances or face a hastily arranged marriage to the Marquess of Trent. Having known and spent summers riding with Trent, a match with the Marquess wouldn't be so bad.
To make matters worse the Duke of Northshire has asked her father for permission to court her as well. It is a little known fact Northshire is broke and looking to marry someone with a substantial dowry to shore up his debts. And he'll stop at nothing.
More info →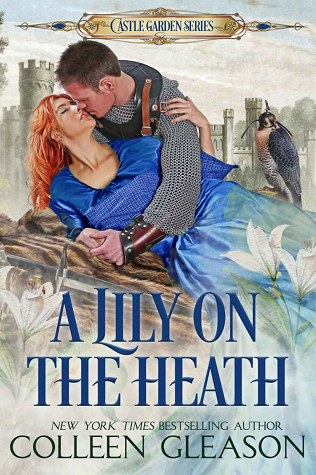 An honorable man: Malcolm de Monde, Lord of Warwick needs a wife. He reluctantly journeys to the royal court where his plan is simple: find a dutiful woman, gain the king's approval for his choice and return to Warwick with his chosen lady wedded, bedded, and carrying his heir–all before winter.
An independent woman: Judith of Kentworth, Royal Falconer and lady-in-waiting, is a woman from Malcolm's past. Although she is a confidante of the queen, Judith's beauty and vivacity attract the unwanted attentions of the king–and thus the woman who commands winged predators becomes prey herself.
A simple plan that goes awry when Malcolm is reacquainted with Judith, once betrothed to his friend–and a woman who is nothing like the meek wife he seeks…but who may be exactly the type of woman he needs.
An impossible choice: Malcolm offers Judith a chance to escape her predicament…But can she risk entangling her own personal white knight in a dangerous web of royal intrigue?
More info →