Featured Books
A nerdy (but sexy) scientist.
A writer on deadline.
A haunted lighthouse.
And a secret worth killing for...
Welcome to Wicks Hollow: a cozy town near Lake Michigan filled with quaint houses, eccentric residents, and more than its share of ghosts, murders, and sexy romance.
Teddy Mack has to finish the latest book her bestselling thriller series, or her editor and agent are going to come and park themselves on her desk and force her to write--so she decides to cloister herself in a small cottage attached to a Lake Michigan lighthouse for the summer. No wifi, no Internet, no distractions...
More info →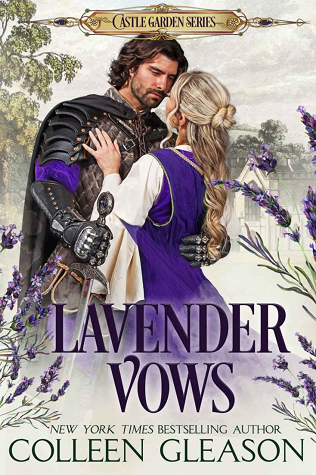 A compelling, sweet romance... A story of passion and love in Medieval England.
Gruff, brooding Lord Bernard of Derkland needs to find a wife, if for no other reason than to satisfy his father and his incessant badgering. He has no interest in marrying, but when he meets the beautiful and gentle Joanna of Swerthmore, he immediately knows she is the one.
The only problem is: she's already wed...to a monster.
More info →

Winner of Romantic Times Magazine's Reviewers Choice Certificate of Excellence and Winner of Romantic Times K.I.S.S. Hero Award.
In this fast-paced, passionate tale of love, high stakes, and adventure set in the summer of 1805, Maeve Merrick, the notorious Pirate Queen of the Caribbean, cruises the seas in her beautiful schooner Kestrel with her band of women warriors. Burned by the treachery of men and nursing a painful betrayal from her past, Maeve wants for nothing . . .
More info →