Browse by Genre
Featured Books
Though he uses the reputation to his advantage, the exotic Duke of Evesham is misunderstood and mysterious. He sidles around societal rules, especially when it comes to pursuing a wife. Though when he sets his sights on Lady Georgiana, the rules find a way of bending on their own accord.
She has no intention of courting anyone…
The consummate bluestocking is in London for one thing—to find a financier for her late husband's fire engine. And after six years away from the ton, Georgiana realizes social codes of conduct are different for widows—especially for ladies who catch the attention of the Duke of Evesham—the one man from whom the lady harbors a ghastly secret.
But fate has a way of making opposites attract…
And when this pair unite, the sparks between them are hotter than blue fire. But will Lady Georgiana's secrets lead to their demise? Or can the devilish duke find it in his heart to forgive the woman who has claimed his mind, body, and soul?
More info →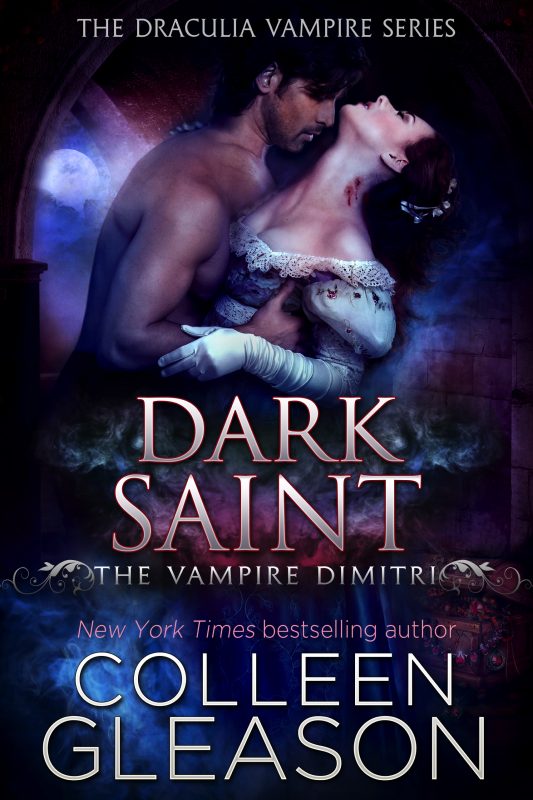 For decades, Dimitri has denied himself the most basic of pleasures in his attempt to free himself from the grip of his immortality. He disdains women, entertainment, and all but the most basic of sustenance in an effort to break his covenant with the devil.
But when he becomes the guardian for two young women—including the beautiful, maddening, and stubborn Maia Woodmore—his life is disrupted and he's forced to face the emptiness from centuries of solitude.
Maia is no fool, and she alone is strong-willed enough to tame the beast Dimitri has become…and to show him love is the most important risk of all.
But when the most potent of danger strikes, can Dimitri put aside his own stubbornness to find love…even at the risk of his own soul?
More info →

Phantom of the Midnight Sea:
Famed for outwitting Elizabeth Tudor's sea dogs, Captain Rafael Santadar's only mistress is the sea. But as Spain's great Armada battles off of English coast, it seems his 'lady' has deserted him. Shipwrecked on hostile shores, he vows to find the traitor who sent his beloved crew to their deaths. But when he encounters a beautiful outcast in deadly peril, he must choose. Will he dare to sweep her to safety, even if it means risking his life?
Defiant Beauty:
As a creator of hauntingly lifelike marionettes, Tessa of Ravenscroft is suspected of witchcraft by the superstitious folk of Gnarlymeade. As the Armada threatens, the villagers blame Tessa and come to wreak vengeance. Rescued from certain death by a dashing stranger, she is horrified to discover he is a Spanish invader. Is it possible that the only person she can trust is her avowed enemy?
Two glorious outcasts thrown together by destiny must forge a bond of trust as fate hurls them from the glittering world of Elizabeth I's court to Spain's dread Inquisition. Can they tempt the wrath of two worlds to forge a passion as deep as the ocean they love?
More info →